Tips: Visit our store: You can order an SEO service from our company online, and we will start working on your website much faster. 
---
Fill out the form
and get a free quote!
GET A FREE QUOTE FOR SEO ACTIVITIES FOR YOUR BUSINESS
Leave us a contact to you, and we will call you back and present an offer tailored to the needs of your business.
---
Whoever knows the enemy and knows himself, will not be in danger even in a hundred clashes – proclaimed Sun Zi, one of the most popular and greatest ancient thinkers of the Far East. It is a concept that works well not only in the world of war, but also in competition, including the business one. We now have numerous tools at our disposal that allow us to better understand not only our own entrepreneurial activities but also the movements of our competitors. In fact, online SEO analyst is undoubtedly becoming such a tool.
SEO analytics – what is it?
The collection of various, valuable information related to the traffic and user behavior on the website, as well as their meticulous analysis, and then targeted processing constitute the foundation of activities related to SEO analytics. Thanks to it, we are able to assess, inter alia, who visits our website, how often he or she visits it, how much time he spends on it, what interests him. On this basis, we can suggest changes, implement new, accurate optimization solutions and marketing activities, defined according to individual business goals. What's more, we also have the ability to precisely monitor, examine and compare competing websites (e.g. in terms of position in search results, traffic generated on the website, keyword positioning, link profile), and then use this data and draw conclusions in the scope of a well-thought-out competition, adjusting the offer to the current market specifics or searching for your own niche.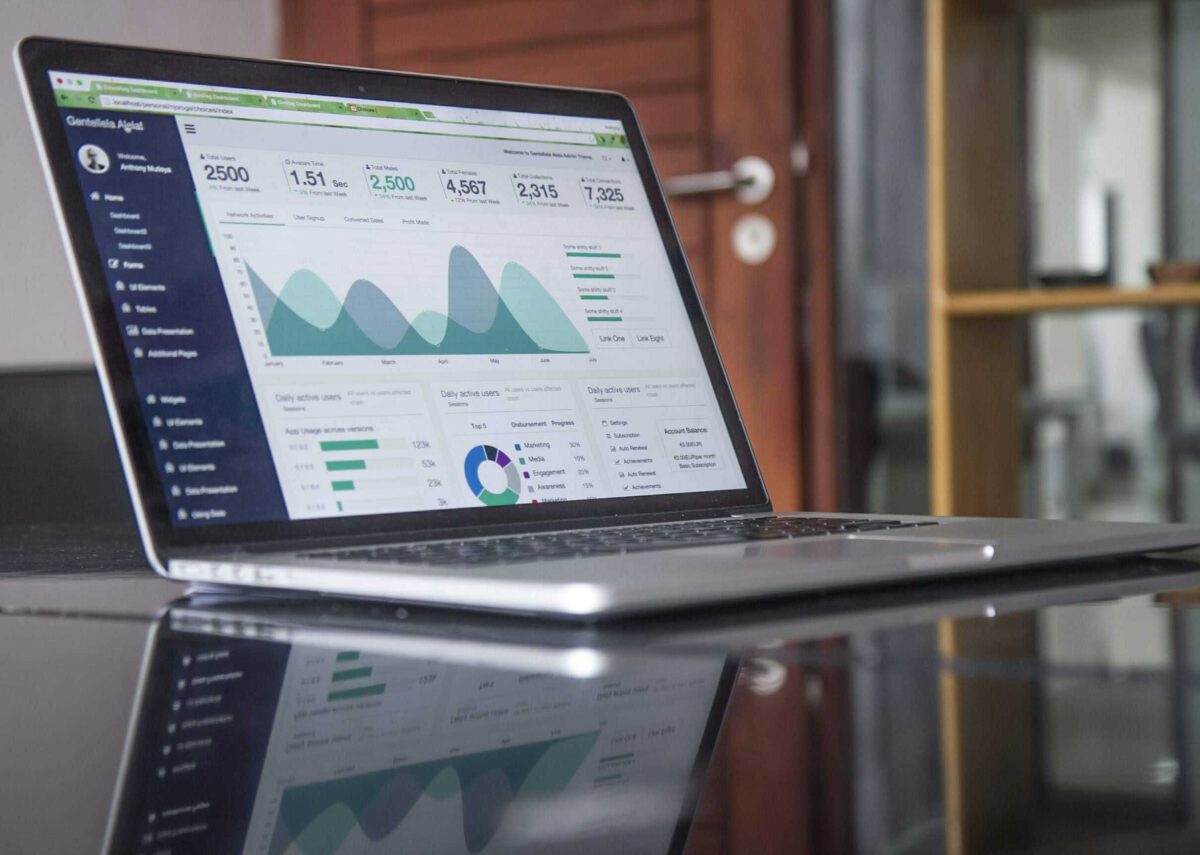 Google Analytics
If we start to drill down on the topic and look for proposals, we will find many website analytics tools , including Majestic, Senuto, Ahrefs, Ahrefs or Hotjar, but the most popular system is still Google Analytics, which allows you to use numerous advanced functions. It displays data from three main areas: Acquisition , Behavior , Conversion , that is:
Acquisition : allows you to answer the questions from where, when and in what number network users reach us We can see if we attract potential customers, e.g. through an AdWords campaign, direct site search, social media activities or internal mailing, as well as determine the number of visits or bounce rate.
Behavior: thanks to these types of reports, we receive data on how users react to the website and what they do on it, e.g. whether they quickly quit and leave the website, whether they meticulously check the offer, which subpages they are interested in, whether they return often, etc. , why the analyst is useful in this case, for example, to scan the functionality and speed of the page or find sensitive so-called bottlenecks.
Conversion : allows you to assess how effectively we achieve the previously defined business goals, both in the macro scale (sales, sent inquiry, phone calls) and in the micro scale (adding a product / services to the basket, subscribing to the newsletter or downloading an offer in PDF format). It is a great tool if you want to compare, for example, consecutive months or longer sales periods, thanks to information such as the number of transactions, their individual value or the average order value in general.
The study of these three main sections of Google Analytics is a good basis for website analytics activities , but it is worth remembering that the number of non-standard reports and functions is very wide. Advanced users can, for example, use a more detailed analysis of the conversions made on the website – the so-called multi-channel paths, the explorer of a single internet user or a specific group of recipients, and many other useful options.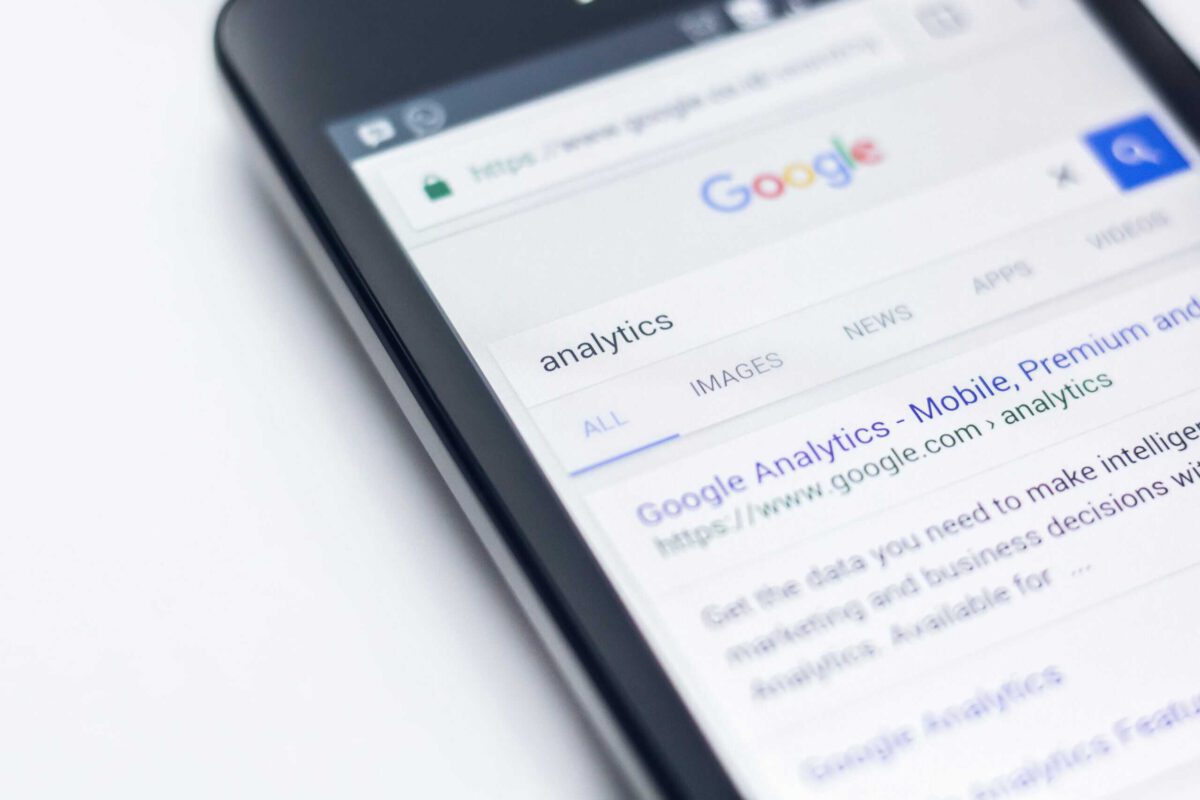 Who and what for the analyst? See: How to implement Google tracking code?
If we know how to use it, an SEO analyst can prove to be an extremely valuable source of data. It is a tool that attracts the attention of not only e-commerce companies, but also owners of various blogs, thematic websites, portals and information services. Data acquisition can be used, among others, to analyze: the effectiveness of investments, content marketing strategies, campaigns in social media, the activities of competitors in the selected industry, and even technical improvements of the website. We can research both current activities and assess the effects of decisions already made, as well as boldly look into the future, planning development.
The main goal of web analytics is focused on gaining knowledge that will allow to decide on specific optimization solutions (e.g. expenditure on marketing campaigns, PR or website development), and will also increase the conversion rate and improve the website's visibility in search results. . By relying on constructive reports, we can drill down on ideas, match content, generate profits and improve performance. This is undoubtedly a task for those who like to ask questions and are unhesitatingly pursuing broader improvement. 
---
Have a look below what Dubai SEO can do for your business!
#1 Marketing and SEO Company in Dubai | Best SEO Agency in Dubai, UAE
---
Get top rankings in Google
You will get tips, SEO services on the most proficient method to advance the situation of your site in the google and Bing index like Facebook and Yahoo.
SEO Specialized investigation for business
We will assess, promote, making your site as far as fundamental specialized boundaries in Dubai identified with SEO. Advertising, Social media, PR and SEO with Dubaiseo.net
Accessibility for Internet users in UAE
You will learn with Dubai SEO if your site works appropriately on mobile phones, UAE cell phones and on the off chance that it stacks rapidly in Emirates. Showcasing and top rated SEO with Dubaiseo.net
DubaiSeo.net – Is it true that you are searching for the best SEO consultants in Abu Dhabi and Dubai? you can have best specialists for Google SEO, Facebook and Bing website improvement in the UAE. We are advertising specialists and SEO experts as far as showcasing, top rated Dubai premium SEO for administrations in the websites for our customers in the Middle East area.
Web composition and upgrade for SEO Company in Dubai | Best SEO Agency and SEO expert in Dubai, Optimization for web files – measures highlighted achieving by a given webpage the most raised possible circumstance in the results of normal web crawlers for picked expressions and articulations. The arranging cycle is a segment of extensively understood web exhibiting.
Website streamlining, Marketing, SEO in Dubai
Dubai SEO Group is the rule Online Marketing Company in Dubai and when in doubt UAE. We are offering fiscally gifted and SEO result engineered reactions for our customers in Dubai, Abu Dhabi, Sharjah, Qatar, Oman, etc. Our certain level and extraordinary web associations make us saw from our enemies in UAE advanced market.
Website improvement for your company in Dubai | Award-Winning SEO Agency and social media expert in UAE
We have first assessed website streamlining office in the UAE for SEO, PPC, Social Media, and we are Digital Marketing experts in our get-together marketing style who ensure that the entirety of the tasks are done in Google, Facebook, Linkedin likewise, an expert way site streamlining firm with rotate around extra made ROI for our customers in Dubai.
UAE SEO – site streamlining – Positioning in Google and Bing
For 20+ years, Dubai SEO and marketing company in Dubai has been passing on predominant detectable quality for locales in Google and Bing in the United Arab Emirates. You would understand that Google is UAE's, Dubai top search engine optimization search tool what's more, we become strong and experienced and the best SEO association in Dubai, UAE. We are moreover one of the fastest working Online Marketing SEO – search engine optimization office in the United Arab Emirates. We give excellent quality, best Google my business SEO. Search Engine Optimization, promoting and electronic media organizations in genuine expense for our clients in Dubai.
Our SEO expert team will check if your site is accurately incorporated with Facebook and Google Maps. Advertising and SEO with Dubaiseo.net Usability and Search Engine Optimization (SEO) are significant issues concentrated by numerous specialists. Outline: What makes a webpage benevolence in like manner give it a high SERP rank, nonetheless unreasonably unsafe site improvement can undercut for the SEO and user experience online.
Is positioning needed?
Yes of course! 
Positioning the website is currently the most effective way to obtain organic traffic from search engines and attract people interested in the services or products of a given company or online store to the website. 
Even small, individual SEO activities can translate into increased traffic on the website. 
At dubaiseo.net, we focus on comprehensive service for the entire website and positioning in a way that guarantees not only high, but also a stable position of the company website in the TOP 10, and even TOP 3 views for the most important keywords.
When can positioning effects be expected?
Site design improvement on the Internet gives results after quite a while, so it merits showing restraint. The outcomes are likewise not given for the last time. Accomplishing a situation in TOP3, TOP5 or TOP10 doesn't ensure that we will keep them in the coming months. The positioning depends on numerous components that change habitually.
Does positioning / SEO guarantee a high position?
Web optimization organizations make moves that add to the improvement of the site's position, yet can't ensure a particular spot in the indexed lists. Google regularly makes abrupt and sudden changes to your positioning. The positioners have no effect on:
changes in positioning calculations,
activities of the opposition,
programmer assaults,
blunders in the site code or worker activity, for example, secure your site with HTTPS.
How can you verify the effects of positioning?
Tools for tracking and analyzing websites can provide a lot of information that, if read correctly, will allow you to verify the effectiveness of positioning and develop a plan for further SEO activities. 
There are several ways to verify the effects of positioning. 
Among the most popular are worth mentioning:


1. analysis of the number of visits to the site from organic search results (available in Google Analytics, among others),

2. analysis of the key phrases that direct users to the site (available when combined with Google Analytics, Google Webmaster Tools and Ahrefs),

3. measuring the website's visibility in natural search results (a good tool for this action is e.g. Senuto),

4.analysis of the click-through rate (CTR) for each query that causes the page to be displayed in the search results,

5. analysis of the website's average position for a given query (available, among others, in Semstorm).
How long does SEO take?
It is difficult to give an unequivocal answer to this. 
The time after which you can see the first results of positioning is influenced by many factors: the industry in which you operate, the experience of SEO specialists working on your website, the positioning strategy used, the history of the website, i.e. previous SEO activities, and finally the intensity of the competition itself. 
At dubaiseo.net, while positioning the website, we do not strive to achieve the first position for a while – the result is not only a high, but also a stable position.


We focus on a comprehensive SEO strategy, which – although it is more time-consuming than actions aimed at rapid position growth – ultimately brings much greater benefits and a stable position that you will not lose after a week. 
It is worth remembering that the competition is also working on their SEO and depending on the industry, the popularity of the key phrase or the range of the page, the time needed to overtake it may be slightly longer.
How does SEO work?
Situating the site is tied in with expanding its perceivability in the natural web crawler results, including Google web search tools. Search engine optimization experts impact the site's assessment by calculations. This is done through SEO exercises comprising in site enhancement (on location exercises) and expanding its power through important connections (off-site works).
How many keywords can you rank for?
This is a question that appears quite often and there is no universal answer to it. 
The number of keywords for which you can position your website or online store will depend not only on the size of the company and the website itself or the budget allocated to the SEO campaign, but also on the potential of the phrases. 
It is not worth investing in those that will not bring the expected conversion.


Positioning for a small number of keywords is usually profitable when the website is not yet well developed. 
Overloading a few subpages with a large number of keywords will be unnatural and will not appeal to search engine robots. 
It will be similar in the case of positioning only for one and two phrases, where SEO activities will be very visible and at the same time unfavorable for the search engine, which earns on paid positioning. 
At dubaiseo.net, we try to position websites for many phrases, taking into account the broader context of the company's activity and long tail phrases, which allow you to place the page in responses to very specific search queries. 
The more visible your site is in industry-specific queries, the easier it will be to build your image as an industry-specific expert.
Is website positioning profitable?
Web optimization assists with getting traffic to our site over the long haul. The expense of procuring a client from internet searcher results can be a lot less expensive than on account of paid promotions. Appropriately pre-arranged SEO system positively affects site transformations. Situating the site for some inquiries, from long tail, to mid and cash watchwords, additionally assembles clients' confidence in our site.
Will my website reach the top positions in Google?
The answer to this question depends on many factors. 
At dubaiseo.net, we can boast of 20 years of experience in positioning websites and online stores in the Google search engine. 
Our SEO specialists have already served over 300,000 clients and follow the latest positioning news. 
We always try to cooperate with our clients so that the activities carried out bring the best results. 
In our conversations, we often emphasize that some goals require long-term action. 
It is hard to expect the website to appear in top positions in Google after a week or even a month of work on its optimization. 
However, is there a chance that thanks to positioning we will achieve TOP 3 and TOP 10 views for your company website? 
Definitely yes!
What is an SEO audit and what is its scope?
During the SEO audit, we check all the most important elements that determine the final position of the website in search engines. 
We try to find areas where corrections can be made. 
Positioning is not only about the quality of the content, but also the website itself, which – according to an ideal scenario – should be legible for search engine robots. 
During the SEO audit, we will check the addresses of subpages, meta data (primarily the title and description tags), the page code responsible for the speed of its loading and readability for search engine robots. 
As for the content – here the main importance is attached to the appropriate saturation with keywords, the correct distribution of content on the website, as well as internal and external links.
What does website optimization include?
Website optimization can be divided into two main tasks:


1. technical optimization of the website – within it we will focus on improving the quality of the code, links, headers or website organization, 
2. content optimization – creating descriptions using selected key phrases.

The website should be optimized so that reading it does not cause the search engine crawlers a bigger problem. 
At the same time, we make sure that its interface is user-friendly and clear for visiting users.


We also optimize the page display speed (which is influenced, among others, by the code size and graphics), headers and meta tags as well as internal links.
---
We help because we like it.
Even if you are not our client yet.
If you are looking for solutions that will help you transfer your company to the Internet, please contact us. 24h / 7 hotline on website chat!
Get your free 30 minute strategy session with an experienced digital marketer from Dubai SEO company. Receive a free, no obligation quote!