Tips: Visit our store: You can order an SEO service from our company online, and we will start working on your website much faster. 
---
Fill out the form
and get a free quote!
GET A FREE QUOTE FOR SEO ACTIVITIES FOR YOUR BUSINESS
Leave us a contact to you, and we will call you back and present an offer tailored to the needs of your business.
---
The development in the field of e-commerce is very easy to measure. It is defined by financial gains, improved visibility and traffic. In order for these to exist, sales must be stimulated. This is the parameter that not only says the most about the online store, but is also the reason why this one exists. What if the results in this area are not satisfactory? You don't have to wait for a miracle to happen with your hands folded. There are tons of ways to increase your sales that you can apply to improve the situation. In this article, we'll show you which ones are worth using and which are better to avoid. The sooner you gain this knowledge, the sooner you will be able to check in practice how effective it is!
The most important ways to increase sales
A product offer without additional activities will always be insufficient. First, you should check if the website of your shop is properly optimized. This will increase its visibility, provide a better experience for its visitors, and make them more likely to become your customers. You should implement the proper SEO and marketing strategies, whether your store is failing to cope with sales, or if it is stable but you want better results.
SEO and UX
Positioning is the basis for any website, including storefronts. It helps potential customers find your store more easily when using the search engine. Take care of the technical parameters of your website. It must meet all safety standards, must have a version for mobile devices, and its charging time must be short. The products offered in your assortment should be sorted into categories and have unique, substantive descriptions saturated with keywords. SEO is influenced by many aspects, so if you have no experience, use the services of a professional agency that will audit your website and check what requires intervention. By fixing the shortcomings in this regard, your site will increase its visibility, and with it more people will visit it. That they would turn into customers, It will also be necessary to refine the store in terms of UX, i.e. user experience. This means that it must be useful, accessible and visually attractive. It requires a nice design, clear navigation or no intrusive ads or the obligation to register. SEO and UX are intertwined in many respects, so work on them should be done together to get the best results.
Paid ads
An SEO support procedure is the creation of an advertising campaign on Google. Positioning gives a steady increase in visibility, but takes a long time. A paid campaign in GoogleAds will allow you to increase traffic much faster. Sponsored links appear on the first page of searches under a given phrase, so they immediately catch your eye. You can also invest in specific product campaigns with basic information and photos of the offer. Most importantly, if you decide to work with GoogleAds, you only pay for clicks or interactions with the ad, so you can be sure that you will not incur costs unless it actually reaches the potential customer.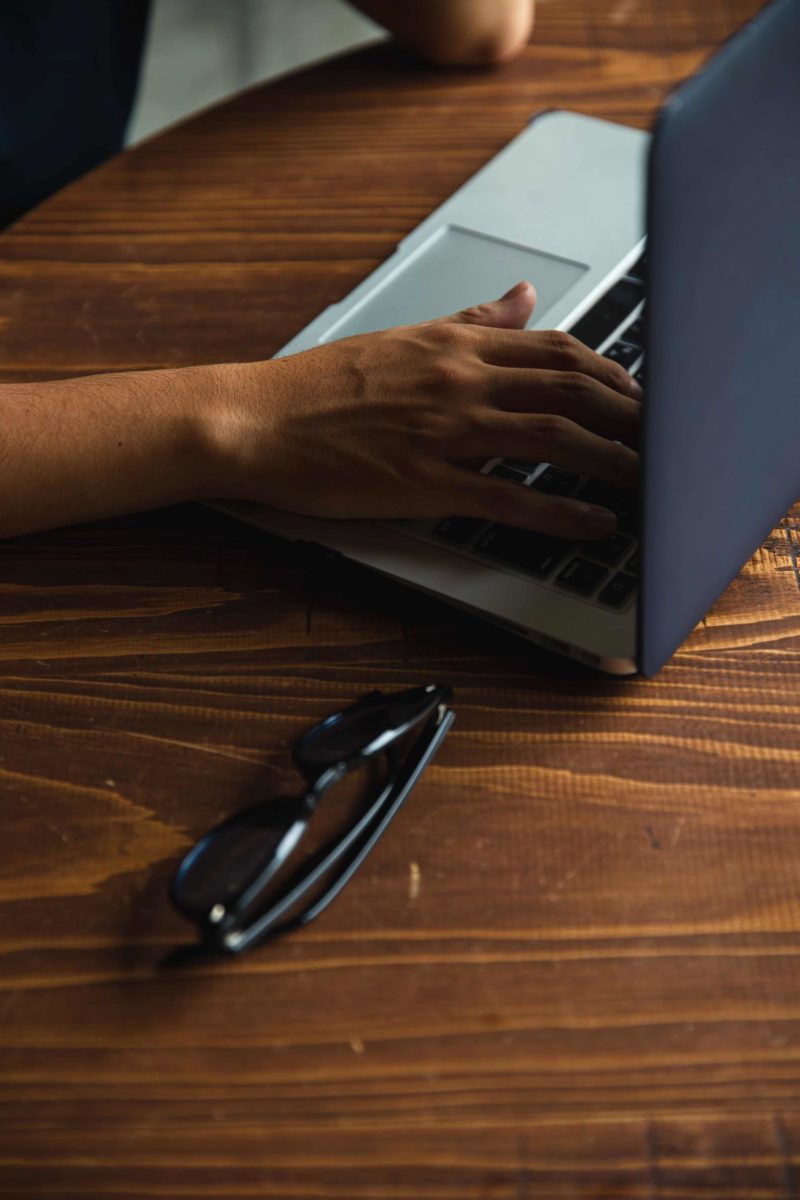 Increase in sales – activities that will help you
Functioning in the world of e-marketing is not only about hard work at the bottom, but also about creativity. Today, more than ever, ways to increase sales in your online store depend on interaction with your customers. One of them is Real Time Marketing, i.e. basing advertising content on current trends and events. The brand's presence in Social Media and following current events is a great way to promote. An example is the hashtag "# ęśaćż". When mBank mistakenly sent notifications of such content to its customers' phones, other brands (such as Allegro or Pizza Hut) took advantage of the fact that the case had become a social hit and used it to promote themselves. It is worth mentioning that due to a sufficiently quick and distanced reaction, mBank managed to overcome this error.
Setting up a store profile on social networks is not only a good idea, but even a necessity. It's a great part of building a positive image for your store and interacting with your customers. Today, more people will prefer to use Facebook to communicate with you than the contact form on the site. For many, it's just easier and more intuitive. Additionally, Social Media is an additional channel to promote your offer and related content.
Nevertheless, the more traditional forms of marketing must not be forgotten. One of them is running a blog where you can post information content related to your offer. This could be, for example, advice on the equipment you can buy from you. Thanks to this, you will create an expert image of the store. In addition, this type of content may be shared on other sites, which will increase the visibility of the site and increase traffic on it.
Be sure to create a profile of your customers so that you can send them personalized offers generated on the basis of their clicks and interests. E-mail newsletters are a great idea for this type of campaign. Importantly, do not focus only on acquiring new customers, because it is a great tool for retargeting and reminding those who have used your offer before!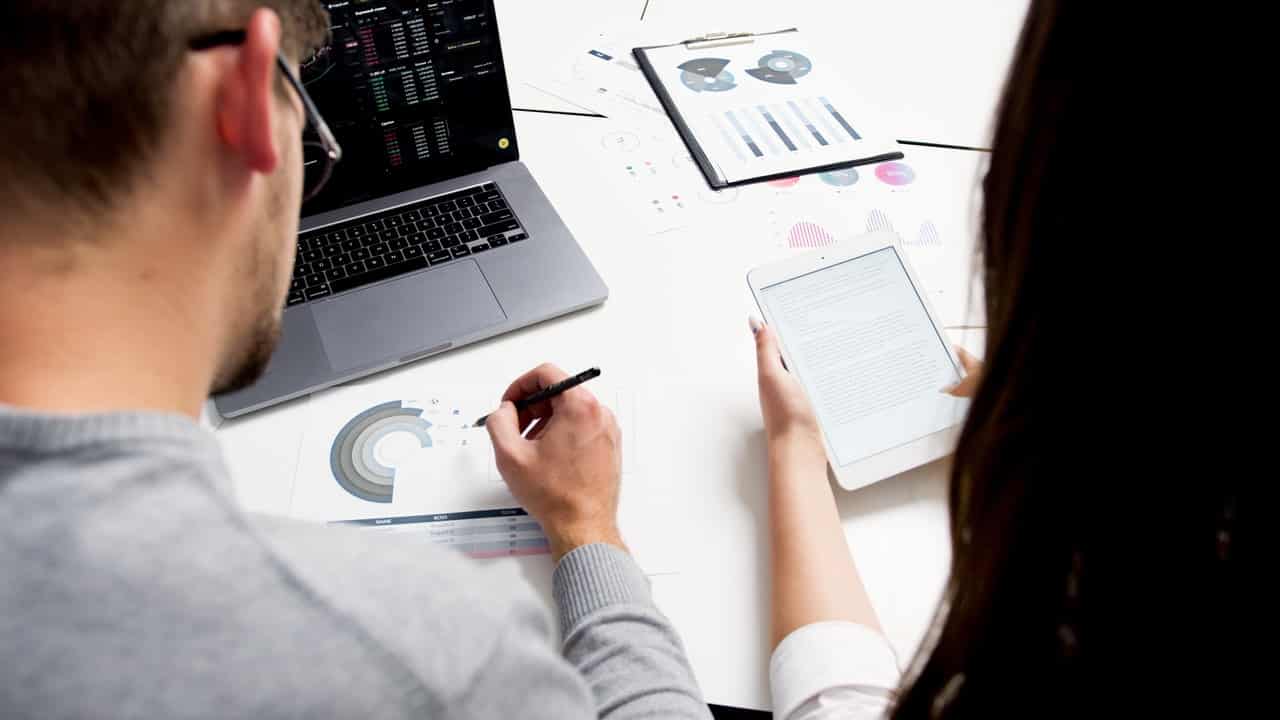 How to research sales growth and combine it with activities
All activities aimed at increasing sales in the store can and should be measured. The easiest way to do this is to use a free tool, which is Google Analytics. However, be patient, it will take time for your actions to take effect. Both traffic and sales on your site are subject to many variables, and it is not advisable to draw too hasty conclusions from fluctuating statistics. A sudden drop in conversion in a given period does not mean that the methods of increasing sales used previously were ineffective. This may be due to the seasonality of your industry, for example. To assess the validity of your methods, you need to analyze them over a period of at least a few months. Additionally, it is worth using Google Trends. This tool will allow you to check which product groups are currently the most popular among searches. Thanks to this, you will be able to refine your marketing strategy and invest resources and time in what at the moment has the best chance of success.
Appropriate website structure, errors on the page, correct URL addresses – such issues significantly affect the effectiveness of positioning, therefore the skillful creation of redirects on the website should be one of the important elements of the positioning strategy. However, you should remember about moderation – the lack of redirects is a serious problem, but their excess can also weaken the website. Correctness and optimization of implementation are important in developing User Experience. The smoother, more convenient and easier a given user browses a website, the more time he or she will spend on it and the more likely to return to it. Redirects affect not only website traffic, but conversion as well. Consider online stores – each time a potential customer encounters a 404 error, the chances of it being that he will decide to continue browsing the assortment and the final transaction. It is worth regularly monitoring the operation of the website and checking if all redirects are functioning flawlessly, then we increase our chances of quickly detecting any errors and fixing them before it has a negative impact on the operation and effectiveness of the website.
---
#1 SEO Company in Dubai | Best SEO Agency Dubai, UAE
---
Higher position in Google
You will receive tips on how to improve the position of your website in the search engine such as Bing and Google.
Technical analysis
We will evaluate your website in terms of basic technical parameters related to SEO. Marketing and SEO with Dubaiseo.net
Accessibility for Internet users
You will learn if your website works properly on mobile devices and if it loads quickly. Marketing and SEO with Dubaiseo.net
DubaiSeo.net – Are you looking for the best SEO company in Abu Dhabi and Dubai? you can have best experts for Google and Bing search engine optimization. We are marketing experts in terms of marketing, deliver premium SEO services for their clients in the United Arab Emirates.
Search engine optimization, Marketing, SEO in Dubai
Dubai SEO Team is the main Online Marketing Company in Dubai and generally speaking UAE. We are giving financially savvy and result arranged answers for our customers in Dubai, Abu Dhabi, Sharjah, Qatar, Oman, and so forth. Our high level and excellent web administrations make us recognized from our rivals in UAE market.
SEO in Dubai | Award-Winning SEO Agency in UAE
We have first rated seo agency in the UAE for SEO, PPC, Social Media, and we are Digital Marketing experts in our group who ensure that every one of the tasks are completed in Google, Facebook, Linkedin and an expert manner seo firm with center around further developed ROI for our customers in Dubai.
UAE SEO – website optimization – Positioning in Google and Bing
For 20+ years, Dubai SEO has been delivering superior visibility for websites in Google and Bing in the United Arab Emirates. You would know that Google is UAE's top search engine and we become reliable and experienced and the best SEO company in Dubai, UAE. We are also one of the fastest working Online Marketing agency in the United Arab Emirates. We provide high-end Search Engine Optimization, marketing and social media services in competitive price.
We will check if your website is correctly integrated with Facebook and Google Maps. Marketing and SEO with Dubaiseo.net
Get your free 30 minute strategy session with an experienced digital marketer from Dubai SEO company. Receive a free, no obligation quote!