Tips: Visit our store: You can order an SEO service from our company online, and we will start working on your website much faster. 
---
Fill out the form
and get a free quote!
GET A FREE QUOTE FOR SEO ACTIVITIES FOR YOUR BUSINESS
Leave us a contact to you, and we will call you back and present an offer tailored to the needs of your business.
---
The saying "the customer is our master" has been used in trade for quite a long time and everyone has heard it more than once. When it comes to web design, it can be safely said that the best is just coming, and User Experience is gaining importance all the time. New projects ensure that the user associates them with pleasant and easy functionality. They have to, because the competition is strong and ignoring the client's needs is a recipe for certain failure. Therefore, taking UX into account is becoming a necessity today.
How to check if your website is UX compliant?
User experiences are quite individual and dependent on many variables. So how to assess whether a website meets the generally accepted UX requirements? This can be done by analyzing a few factors that can give you a more complete picture of what your site is experiencing.
The first of many data to watch out for is how much time users spend on your site. This can be checked with the help of Google Analytics. Based on information about the average time spent on a given page or subpage, more specific conclusions can be drawn about them. Longer time spent in a given tab does not always mean good news. Yes, it is desirable if it contains texts that require attention, but if it is, for example, a form to be filled out or a step in the buying process, it may be too complicated. In a similar way, short visit times on subpages filled with content can worry. This means that they themselves or the way they are presented do not meet with the approval of visitors.
Another important thing is to simply allow users to leave feedback. It should be ensured that they have some form of contact left behind. So that they can ask and comment on the functionality of the website and the offer it contains. Especially nowadays, social media often accompanying websites enable easier communication in the field of customer-service provider. Therefore, it is worth using additional channels. Direct opinions are often just as valuable as analyzes, especially if they duplicate, so pay attention to them.
It is also important to track the conversion rate. It shows how many visitors went through the entire process offered to them by the website and eventually became customers or registered with the portal. Knowing where they stopped and gave up buying products or filling out forms can be crucial in improving their experience and improving their results.
A useful method to help assess UX are heat maps. It is a tool that allows you to present in a graphical way where visitors to the website click. As a result, you can check which buttons are the most popular and which are ignored. This shows whether, for example, "call to action" are working. This allows you to think to some extent about the necessary changes in the layout and design of the website.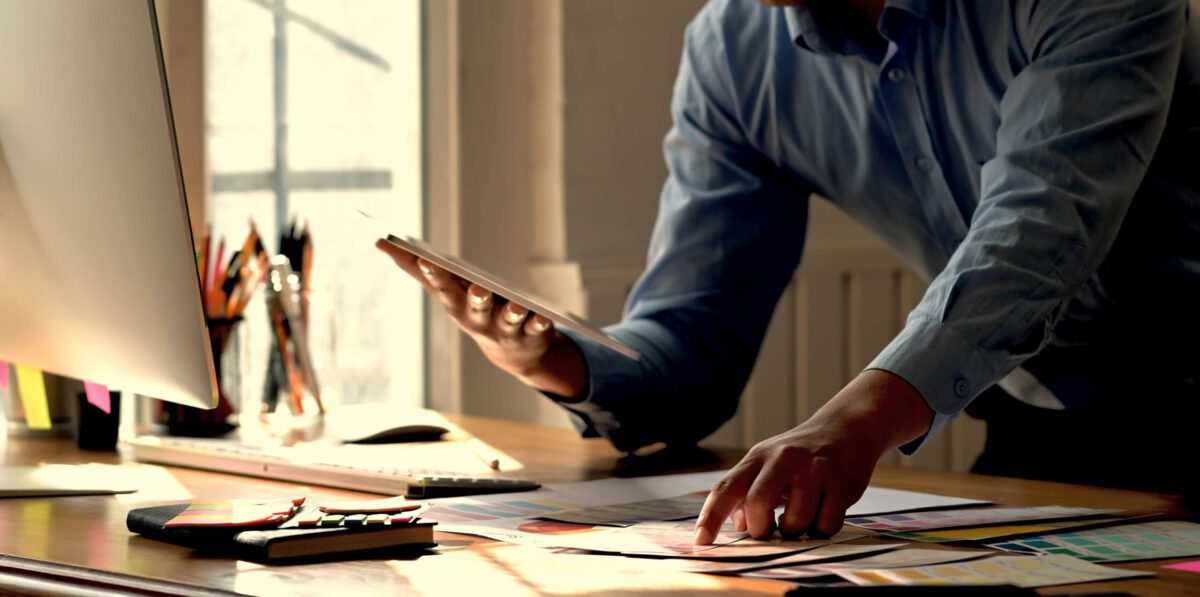 Small changes – big effect. A few words about UX
Sounds like a lot of work? Contrary to appearances, the implementation of UX does not mean complicated technological processes. It relies to a greater extent on analysis and reacting to user trends. This means gradually building a better experience and testing different solutions to find the best one. A / B testing can help you implement these small changes that can ultimately make the difference between an effective and ineffective website. They consist in presenting to users two versions of a given page that differ in details and comparing the conversion results in both versions. This helps to easily determine the potential of the introduced modifications and how they will perform in comparison with the old solution.
The above example illustrates well the answer to the question: what is UX? It is simply designing and developing a website based on user feedback so that their experience is positive. The final product that fits into the UX concept must be friendly, useful, reliable, needed, intuitive, available and desired. Achieving all of this is not an immediate process. Small steps and small changes and observation of their effects is a more appropriate strategy.
What can a well-run, UX-focused website policy do for you? Even savings. Appropriate analysis and gradual introduction of tested changes allow to avoid unforeseen expenses and risky investments, which would have to fight for clients in a more drastic way. Another advantage, also related to money, is the increased profits resulting from better conversion of visitors. Additionally, content designed according to UX standards encourages users to interact with your website and come back to it. This builds a solid customer base and increases their trust in the brand. Caring for the positive experiences of visitors also stimulates word of mouth marketing, which generates additional traffic.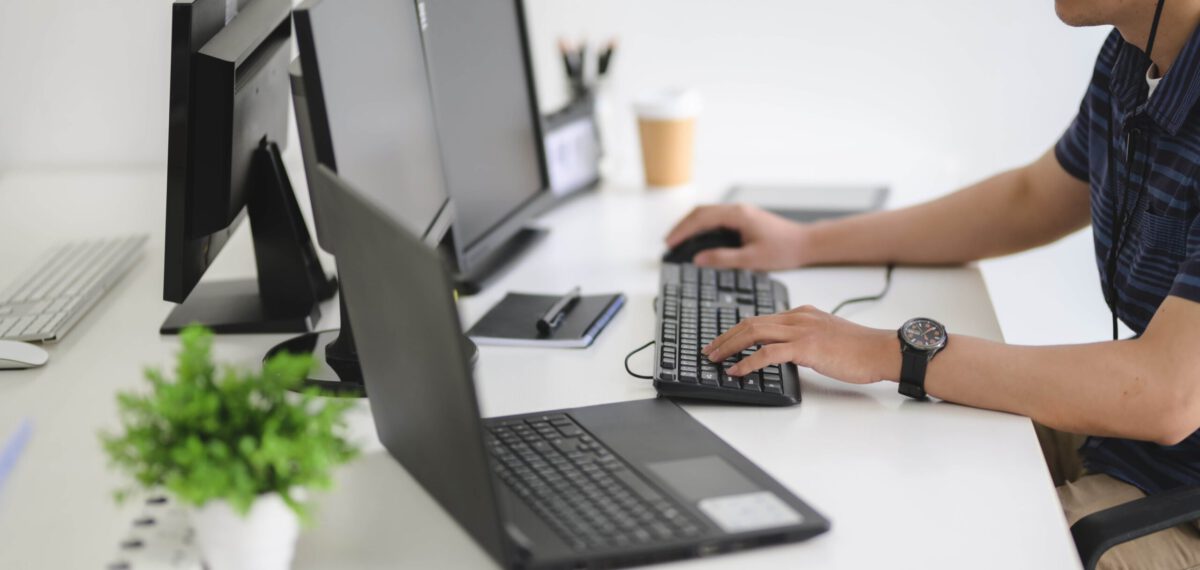 UX elements that every website owner must know about
The concept of UX is very extensive, but it is worth getting to know it better. What should you know before you start implementing it and what are the individual elements of this type of design? When creating a website refined for UX, you should remember about five basic things. 
---
Have a look below what Dubai SEO can do for your business!
#1 Marketing Company in Dubai | Best SEO Firm in Dubai, UAE
---
Higher rankings in Google
You will get tips on the most proficient method to advance the situation of your site in the web index like Bing and Google.
Specialized investigation
We will assess your site as far as fundamental specialized boundaries identified with SEO. Advertising and SEO with Dubaiseo.net
Accessibility for Internet users
You will learn if your site works appropriately on cell phones and on the off chance that it stacks rapidly. Showcasing and SEO with Dubaiseo.net
DubaiSeo.net – Is it true that you are searching for the best SEO organization in Abu Dhabi and Dubai? you can have best specialists for Google and Bing website improvement. We are advertising specialists as far as showcasing, convey premium SEO administrations for their customers in the United Arab Emirates.
Website design enhancement Company in Dubai | Best SEO Agency Dubai, Optimization for web indexes – measures pointed toward accomplishing by a given site the most elevated conceivable situation in the consequences of natural web crawlers for chose catchphrases and expressions. The situating cycle is a component of comprehensively comprehended web showcasing.
Website streamlining, Marketing, SEO in Dubai
Dubai SEO Group is the principle Online Marketing Company in Dubai and as a rule UAE. We are offering monetarily adroit and result masterminded responses for our clients in Dubai, Abu Dhabi, Sharjah, Qatar, Oman, etc. Our undeniable level and incredible web organizations make us perceived from our adversaries in UAE digital market.
Search engine optimization in Dubai | Award-Winning SEO Agency in UAE
We have first evaluated search engine optimization office in the UAE for SEO, PPC, Social Media, and we are Digital Marketing specialists in our gathering who guarantee that all of the assignments are finished in Google, Facebook, Linkedin what's more, a specialist way website optimization firm with revolve around additional created ROI for our clients in Dubai.
UAE SEO – site streamlining – Positioning in Google and Bing
For 20+ years, Dubai SEO has been conveying prevalent perceivability for sites in Google and Bing in the United Arab Emirates. You would realize that Google is UAE's top web search tool and we become solid and experienced and the best SEO organization in Dubai, UAE. We are likewise one of the quickest working Online Marketing office in the United Arab Emirates. We give very good quality Search Engine Optimization, advertising and web-based media administrations in serious cost.
We will check if your website is correctly integrated with Facebook and Google Maps. Marketing and SEO with Dubaiseo.net Usability and Search Engine Optimization (SEO) are important issues studied by many researchers. Summary: What causes a site kindness to likewise give it a high SERP rank, however excessively precarious website improvement can subvert the client and user experience.
How does SEO work?
Positioning the website is about increasing its visibility in the organic search engine results, including Google search engines. SEO specialists influence the website's evaluation by algorithms. This is done through SEO activities consisting in website optimization (on-site activities) and increasing its authority through valuable links (off-site works).
Is website positioning profitable?
SEO helps to get traffic to our website in the long run. The cost of acquiring a user from search engine results can be much cheaper than in the case of paid ads. Properly prepared SEO strategy has a positive effect on website conversions. Positioning the website for many queries, from long tail, to mid and money keywords, also builds users' trust in our website.
When can positioning effects be expected?
Search engine optimization on the Internet gives results after a long time, so it's worth being patient. The results are also not given once and for all. Achieving a position in TOP3, TOP5 or TOP10 does not guarantee that we will keep them in the coming months. The ranking is based on many factors that change frequently.
Does positioning / SEO guarantee a high position?
SEO agencies take actions that contribute to the improvement of the website's position, but cannot guarantee a specific place in the search results. Google often makes sudden and unexpected changes to your ranking. The positioners have no influence on:
changes in ranking algorithms,
actions of the competition,
hacker attacks,
errors in the website code or server operation such as secure your site with HTTPS.
---
Get your free 30 minute strategy session with an experienced digital marketer from Dubai SEO company. Receive a free, no obligation quote!