Tips: Visit our store: You can order an SEO service from our company online, and we will start working on your website much faster. 
---
Fill out the form
and get a free quote!
GET A FREE QUOTE FOR SEO ACTIVITIES FOR YOUR BUSINESS
Leave us a contact to you, and we will call you back and present an offer tailored to the needs of your business.
---
The SEO industry is extremely volatile and is constantly evolving. Practices that were effective yesterday, today, or tomorrow may be worthless or almost marginal. Discover the biggest breakthroughs in SEO in recent years. These are SEO changes that completely change the view of internet marketing. We will mainly focus on the Google search engine, which is widely known and is used by millions of users every day.
SEO changes – how often do they appear?
Although about big changes to the algorithmsGoogle says every now and then, minor updates are implemented regularly, along with the development of the search engine and its functionality. These are rather minor changes, but remember that even a small update can cause really huge changes in search results. It is enough for Google robots to score one of the website's features much more. If it turns out that it was not an element you cared about because it was not very important, your site may quickly drop in search results. The ongoing tracking of changes is therefore extremely important, then you can quickly adapt to even minimal algorithm updates. It is also worth noting that often before big changes, there are small ones. The given indicator becomes slightly more valuable during the first update when the pages are analyzed by Google robots, and a few months later it is changed again, after which it is already crucial! Keeping track of even small updates allows you to act in the right direction, each change suggests what SEO elements will be important in the future. On the internet you will find many sites that publish information about small andbig changes to Google algorithms . A great example is the list prepared by MOZ – the first entry dates back to 2000, so you can trace the changes in the search engine over the course of twenty years.
The first important changes to SEO took place in 1998 with the launch and update of the PageRank algorithm. Unfortunately, this solution was underdeveloped and incorrectly configured at the outset. Google promoted websites with a lot of external links, placing them in the first places of search results. Content was virtually irrelevant, and back-end sites with worthless content, generating a staggering amount of unnatural URLs, competed for the first page in Google Search. Over time, new algorithms, a bit more intelligent and advanced, began to be implemented. It was only in 2016 that Google officially confirmed that PageRank is no longer used, but its importance dropped to a minimum much earlier, with the appearance of the Panda and Penguin algorithms.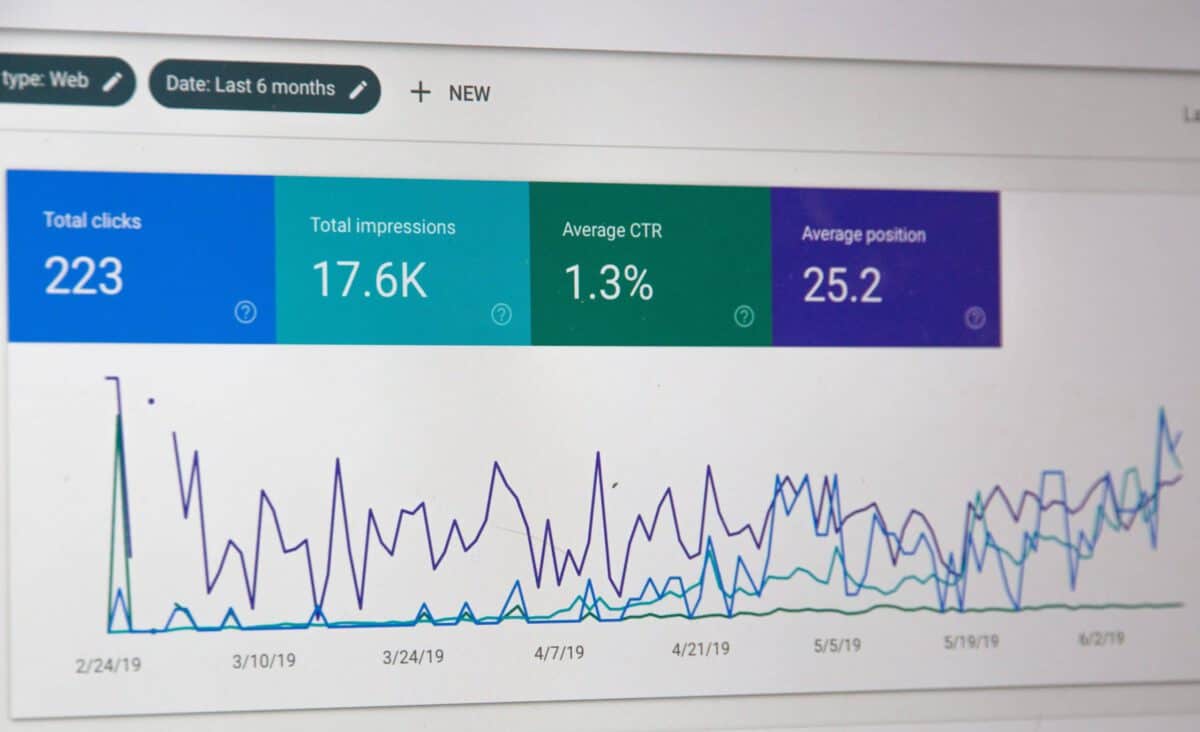 How do Google algorithms work?
A very important change in SEO was the implementation of the PigeonRank algorithm . It is a system in which the value of websites is calculated through live pigeons, as these animals have the ability to make immediate decisions, even in the case of difficult choices. Sounds ridiculous? Rightly so, because PigeonRank is a joke that was made public on April Fool's Day in 2002. Many people were waiting for changes in SEOand new algorithms and updates – for this reason, Google has prepared an official article on how pigeons will affect positioning. Although it was only an innocent joke, the algorithms that have appeared over the years have something to do with the witty PigeonRank. Many new smart systems have animal names – for example, Panda, Penguin, Hummingbird, Opossum, and Pigeon.
Panda
The big change to the Google algorithm is undoubtedly the implementation of the Panda system. Although Google first released information on this subject in 2011, it wasn't until five years later that specific changes in search results began to appear. Panda's main task is to fight spam, worthless content, copying and keyword spam. Probably this algorithm will stay with us for a long time, because it seriously affects the search results, presenting users with websites with quality content.
Penguin
Another pet from Google. When talking about changes in SEO , it is impossible not to mention the Penguin. The algorithm is responsible for controlling the link profile of websites. It is because of him that the spamming of obtaining links is dangerous. In addition, the quality of URLs is much more important than their quantity. The Penguin was officially launched in 2012.
Humming-bird
The Hummingbird aims to better understand the user's intent. As a result, the search engine interprets queries better. After the implementation of Koliber, an important part of positioning became the optimization of websites and building valuable content. This big algorithm change took place in 2013.
Pigeon
Although in 2002 Google made fun of users by publishing false information about PigeonRank, a few years later the new algorithm was named Pigeon . The task of this system is to better match the query to the user's location. This change has seriously changed local SEO.
Opossum
Like the Pigeon, the Opossum algorithm relies heavily on local search results. Since 2016, Google takes into account the location of the user, as long as he shares his location. After the implementation of the Opossum algorithm, small companies operating in cities benefited mainly from promoting their activities, for example, through the Google My Business business card.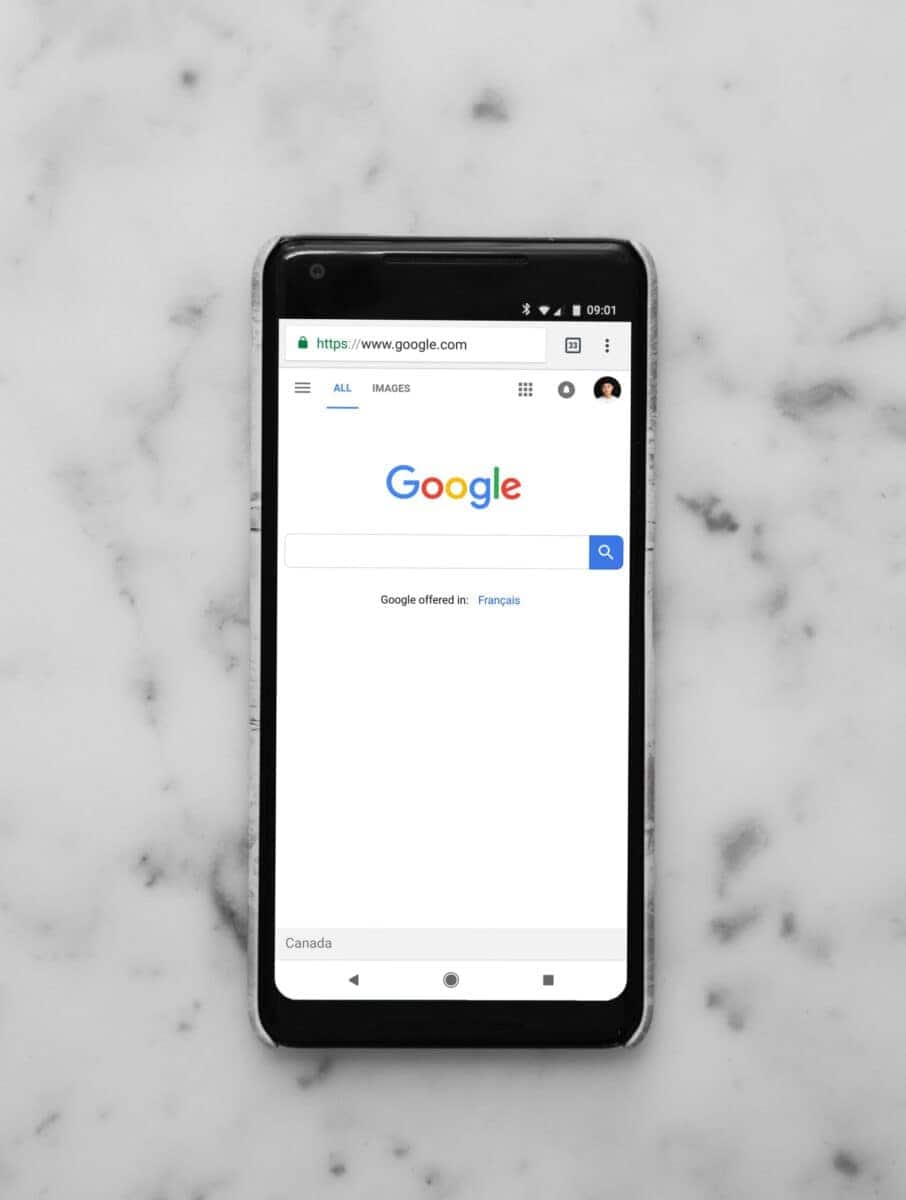 Big changes to Google algorithms
Very large changes to the algorithms took place over a dozen times during the entire period of the functioning of the Google search engine. Such changes in SEO include the implementation of all new systems (Koliber, Panda, Penguin, etc.). It is worth adding that we simply do not know about many large changes to the algorithms , because exactly how the search engine works is a secret. Therefore, SEO specialists analyze changes on an ongoing basis, but also how specific websites rank in the search results after making specific changes. Thanks to this, by testing alone, they are able to find effective methods that Google does not explicitly mention in its guidelines for webmasters.
If you run your own website, find one proven source that will inform you about changes in SEO . Then you will be able to react to updates on your own and adapt your website to the new search engine guidelines. A good source for obtaining such information are official messages from Google and blogs thematically related to positioning. However, the best solution is to use the help of a trusted SEO agency.
---
View how Dubai SEO can help your business!
#1 Dubai SEO & Marketing with social media in Dubai | Best SEO progress in Dubai, Abu Dhabi
---
Top 3 rankings in Bing and Google
You will get tips, SEO administrations on the most capable technique to propel the circumstance of your site in the google and Bing list like Facebook and Yahoo.
SEO in Dubai for business
We will survey, advance, making your site the extent that basic particular limits in Dubai related to SEO. Promoting, Social media, PR and SEO with Dubaiseo.net
Marketing for Internet users in UAE
You will learn with Dubai SEO if your site works properly on cell phones, UAE cells and in case it stacks quickly in Emirates. Displaying and top of the line SEO with Dubaiseo.net
DubaiSeo.net – Is it genuine that you are looking for the best SEO specialists in Abu Dhabi and Dubai? you can have best experts for Google SEO, Facebook and Bing site improvement in the UAE. We are promoting trained professionals and SEO specialists to the extent displaying, top of the line Dubai premium SEO for organizations in the sites for our clients in the Middle East region.
Web creation and update for SEO Company in Dubai | Best SEO Agency and SEO master in Dubai, Optimization for web documents – measures featured accomplishing by a given site page the most brought conceivable condition up in the consequences of ordinary web crawlers for picked articulations and enunciations. The organizing cycle is a portion of widely comprehended web displaying.
Site smoothing out, Marketing, SEO in Dubai
Dubai SEO Group is the standard Online Marketing Company in Dubai and if all else fails UAE. We are offering monetarily skilled and SEO result designed responses for our clients in Dubai, Abu Dhabi, Sharjah, Qatar, Oman, and so on Our specific level and unprecedented web affiliations make us saw from our adversaries in UAE progressed market.
Site improvement for your organization in Dubai | Award-Winning SEO Agency and online media master in UAE
We have first surveyed site smoothing out office in the UAE for SEO, PPC, Social Media, and we are Digital Marketing specialists in our party showcasing style who guarantee that the aggregate of the undertakings are done in Google, Facebook, Linkedin moreover, a specialist way site smoothing out firm with pivot around extra made ROI for our clients in Dubai.
UAE SEO – site smoothing out – Positioning in Google and Bing
For 20+ years, Dubai SEO and advertising organization in Dubai has been passing on overwhelming noticeable quality for districts in Google and Bing in the United Arab Emirates. You would comprehend that Google is UAE's, Dubai top website streamlining search instrument what's more, we become solid and experienced and the best SEO relationship in Dubai, UAE. We are also one of the quickest working Online Marketing SEO – website streamlining office in the United Arab Emirates. We give fantastic quality, best Google my business SEO. Website streamlining, advancing and electronic media associations in authentic cost for our customers in Dubai.
Our SEO master group will check if your site is precisely consolidated with Facebook and Google Maps. Promoting and SEO with Dubaiseo.net Usability and Search Engine Optimization (SEO) are huge issues concentrated by various trained professionals. Diagram: What makes a site page kindness in like way give it a high SERP rank, regardless irrationally perilous website improvement can undermine for the SEO and client experience on the web.
Is SEO needed in Dubai?
Indeed obviously!
Situating the site is presently the best method to get natural traffic from web search tools and draw in individuals inspired by the administrations or results of a given organization or online store to the site.
Indeed, even little, individual SEO exercises can convert into expanded traffic on the site.
At dubaiseo.net, we center around exhaustive assistance for the whole site and situating such that ensures high, yet additionally a steady situation of the organization site in the TOP 10, and surprisingly TOP 3 perspectives for the main catchphrases.
When can situating impacts be normal for seo?
Webpage plan enhancement for the Internet gives results after a long time, so it justifies showing limitation. The results are in like manner not given once and for all. Achieving a circumstance in TOP3, TOP5 or TOP10 doesn't guarantee that we will keep them in the coming months. The situating relies upon various parts that change constantly.
Does situating/SEO ensure an elevated place in UAE?
Web enhancement associations take actions that add to the improvement of the webpage's position, yet can't guarantee a specific spot in the recorded records. Google routinely makes unexpected and abrupt changes to your situating. The positioners have no impact on:
changes in situating estimations,
exercises of the resistance,
software engineer attacks,
goofs in the site code or specialist action, for instance, secure your site with HTTPS.
How might you check the impacts of situating in Google?
Devices for following and investigating sites can give a ton of data that, whenever read accurately, will permit you to confirm the adequacy of situating and foster an arrangement for additional SEO exercises.
There are a few different ways to check the impacts of situating.
Among the most mainstream are worth focusing on:


examination of the quantity of visits to the site from natural indexed lists (accessible in Google Analytics, among others), investigation of the key expressions that immediate clients to the website (accessible when joined with Google Analytics, Google Webmaster Tools and Ahrefs),
estimating the site's perceivability in normal indexed lists (a decent device for this activity is for example Senuto), analysis of the active visitor clicking percentage (CTR) for each question that makes the page be shown in the indexed lists, examination of the site's normal situation for a given inquiry (accessible, among others, in Semstorm).
How long does SEO take in Dubai?
It is hard to offer an unequivocal response to this.
The time after which you can see the main aftereffects of situating is affected by numerous elements: the business wherein you work, the experience of SEO experts chipping away at your site, the situating technique utilized, the historical backdrop of the site, for example past SEO exercises, lastly the force of the actual opposition.
At dubaiseo.net, while situating the site, we don't endeavor to accomplish the primary situation for some time – the outcome isn't just a high, yet in addition a steady position.


We center around a far reaching SEO procedure, which – in spite of the fact that it is additional tedious than activities focused on fast position development – eventually brings a lot more prominent advantages and a steady position that you won't lose following seven days.
It merits recalling that the opposition is additionally working on their SEO and relying upon the business, the prominence of the key expression or the scope of the page, the time expected to overwhelm it could be somewhat more.
How does SEO work in the United Arab Emirates?
Arranging the webpage is connected to growing its detectable quality in the regular web crawler results, including Google web search instruments. Site design improvement specialists sway the site's appraisal by computations. This is done through SEO practices including in site upgrade (on the spot works out) and growing its force through significant associations (off-site works).
What number of watchwords would you be able to rank for in Google or Bing?
This is an inquiry that shows up regularly and there is no general response to it.
The quantity of catchphrases for which you can situate your site or online store will depend not just on the size of the organization and the actual site or the spending plan distributed to the SEO lobby, yet additionally on the capability of the expressions.
Not worth putting resources into those won't bring the normal transformation.


Situating for few catchphrases is generally productive when the site isn't yet all around created.
Over-burdening a couple subpages with countless watchwords will be unnatural and won't interest web search tool robots.
It will be comparative on account of situating just for one and two expressions, where SEO exercises will be entirely noticeable and simultaneously troublesome for the web index, which procures on paid situating.
At dubaiseo.net, we attempt to situate sites for some, phrases, considering the more extensive setting of the organization's action and long tail phrases, which permit you to put the page in reactions to unmistakable hunt questions.
The more noticeable your site is in industry-explicit questions, the simpler it will be to construct your picture as an industry-explicit master.
Is site situating productive for my business?
Web improvement helps with getting traffic to our webpage as time goes on. The cost of getting a customer from web searcher results can be much more affordable than because of paid advancements. Suitably set up SEO framework emphatically influences site changes. Arranging the site for certain requests, from long tail, to mid and cash watchwords, moreover amasses customers' trust in our site.
Will my site arrive at the top situations in Google?
The response to this inquiry relies upon numerous components.
At dubaiseo.net, we can flaunt 20 years of involvement with situating sites and online stores in the Google web crawler.
Our SEO experts have effectively served more than 300,000 customers and follow the most recent situating news.
We generally attempt to help out our customers with the goal that the exercises completed bring the best outcomes.
In our discussions, we regularly accentuate that a few objectives require long haul activity.
It is difficult to anticipate that the website should show up in top situations in Google following a week or even a month of work on its enhancement.
Nonetheless, is there an opportunity that gratitude to situating we will accomplish TOP 3 and TOP 10 perspectives for your organization site?
Unquestionably yes!
What is a SEO review and what is its extension?
During the SEO review, we check every one of the main components that decide the last situation of the site in web crawlers.
We attempt to discover regions where revisions can be made.
Situating isn't just about the nature of the substance, yet additionally the actual site, which – as per an optimal situation – ought to be clear for internet searcher robots.
During the SEO review, we will check the addresses of subpages, meta information (fundamentally the title and depiction labels), the page code liable for the speed of its stacking and comprehensibility for web search tool robots.
Concerning the substance – here the principle significance is joined to the suitable immersion with watchwords, the right dispersion of content on the site, just as inside and outside joins.
What does site improvement incorporate?
Site streamlining can be separated into two primary errands:
specialized improvement of the site – inside it we will zero in on working on the nature of the code, connections, headers or site association,
content improvement – making depictions utilizing chosen key expressions.
The site ought to be upgraded so that perusing it doesn't cause the internet searcher crawlers a more concerning issue.
Simultaneously, we ensure that its interface is easy to understand and clear for visiting clients.
We likewise enhance the page show speed (which is affected, among others, by the code size and designs), headers and meta labels just as inner connections.
---
SEO in DUBAI – We help because we like it.
Even if you are not our client yet in UAE, Qatar, or any place in Middle East.
On the off chance that you are searching for arrangements that will help you move your organization to the Internet, if it's not too much trouble, get in touch with us. 24h/7 hotline on site talk!
Get your free 30 minute strategy session with an experienced digital marketer from Dubai SEO company. Receive a free, no obligation quote!