Tips: Visit our store: You can order an SEO service from our company online, and we will start working on your website much faster. 
---
Fill out the form
and get a free quote!
GET A FREE QUOTE FOR SEO ACTIVITIES FOR YOUR BUSINESS
Leave us a contact to you, and we will call you back and present an offer tailored to the needs of your business.
---
Search engine visibility is extremely important. Thanks to it, the website can be displayed to users, so it will generate traffic, which, under favorable conditions, will additionally achieve a better conversion. Of course, visibility should be built in such a way that it is sustained over the long term. This way, your website will continue to rank high for converting keyword phrases, which will bring you profit.
SEO advantage over ads
Many people are quite skeptical about organic search engine optimization (SEO). After all, why be interested in it when you can run a Google Ads campaign and sell? You need to know that search engine visibility built with SEO gives long-term effects, not short-term effects like paid ads. Positioning is a multi-stage strategy that must be implemented comprehensively. Building popularity in the search engine in this way is based on three foundations: technical optimization, content marketing, link building. Each of these elements is extremely important and influences whether SEO will bring satisfactory results. The main advantage of positioning over ads is stability. A website that achieves high organic visibility to converting keywords will stay on top for a long time. The drops may appear mainly when the competition also starts to take care of SEO for their domains. Then several parties will compete for the same phrases. In order to prevent this, the website should be constantly positioned by taking care of link building, ongoing optimization and contenu building.
SEO makes your website more visible in the search engine for organic results. Are they better than the paid ones published thanks to investment in Google Ads? To answer this question, it is worth mentioning the research that was carried out by such portals as BlueCorona and Ignite Visibility. The analyzes show that paid ads displayed in the Google search engine achieve CTR (Click-Through Rate) of about 11.38%. Is it a lot or a little? We can compare this statistic to the effectiveness of organic search results. In 2020, individual items achieved the following average CTR:
Position 1 – 43.32%
Position 2 – 37.36%
Position 3 –29.90%
Position 4 – 19.38%
Position 5 -10.95%
Of course, paid advertising is effective and can generate income. However, consider whether investing solely in Google Ads is enough for you. By choosing paid ads, you make your site perform as if it were in the fifth position in the search engine. This is your goal? Or maybe you want to be number one in the industry?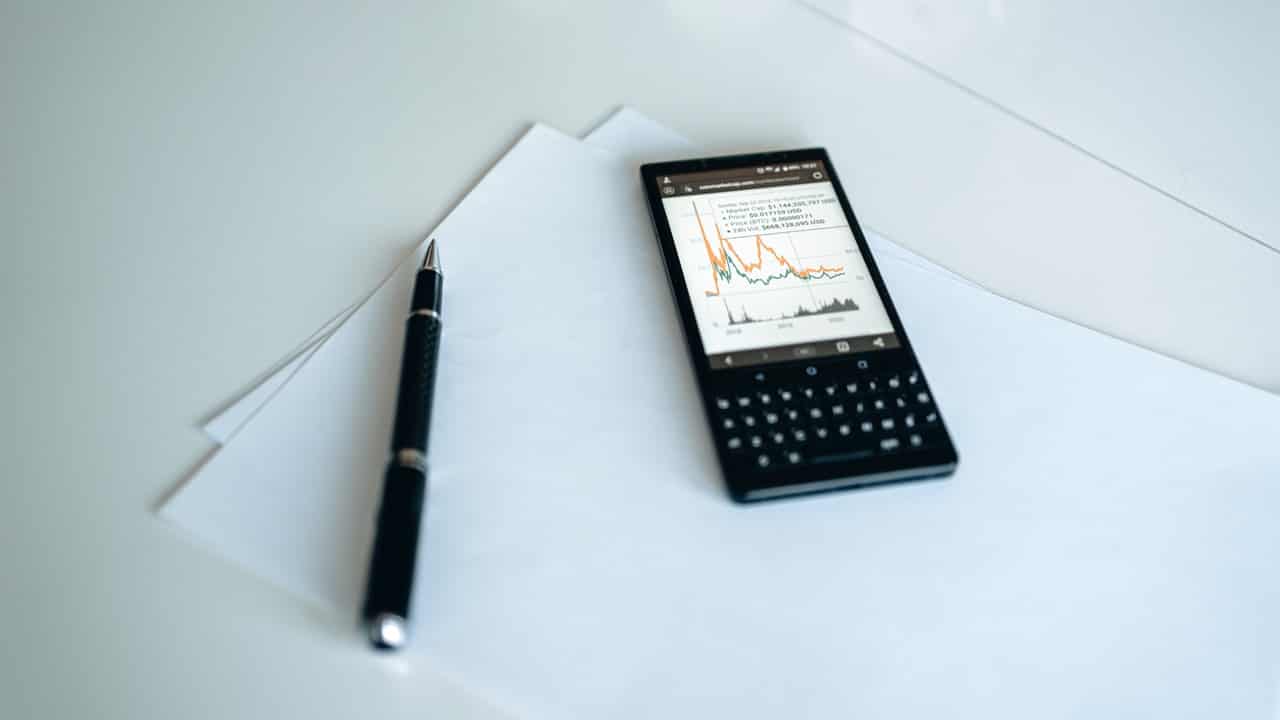 How to build long-term visibility in the search engine?
Achieving popularity in the search engine is a multi-stage process – you already know that. What is positioning in practice? It all starts with the technical optimization of your website. The website must be distinguished by a short loading time and proper functioning. Every mistake, even the smallest one, affects SEO and can make it difficult to get high positions. What is long-term building visibility in the search engine? First of all, you need to think about creating substantive content and linking, not just technical optimization. The content (articles, product and category descriptions) will be responsible for SEO for subsequent key phrases, thanks to which your visibility on the web will simply become greater. Strong external links are also needed to build long-term effects – thanks to them, the position of individual key phrases will be strengthened. Then your competition will not "jump" in the organic results. In order to become more and more popular in the search engine, the newly created subpages should be additionally optimized technically.
Rules for creating popularity in the search engine
Caring for visibility in the search engine should be based on a few extremely important principles. Only then will positioning bring the expected results. What to pay special attention to?
White Hat SEO only
By White Hat SEO, we understand "allowed techniques" of positioning. Their opposite is Black Hat SEO. The use of banned methods leads to a Google algorithm imposing a filter or ban on the website, which causes the site to lose positions or completely disappear from the index. If you want to be popular in the search engine, use only White Hat SEO.
Regular analysis of the results
The basic analytical tools are Google Analytics and Google Search Console. This software presents advanced user information and visibility. You can also invest in tools like Senuto, SEMSTORM, and Ahrefs. They are extremely useful in positioning.
Responding to Algorithm Updates
Google's algorithm is constantly updated. Thanks to them, very often the SEO strategy requires changes. Supervise the situation and try to adapt the positioning model to how the search engine develops. This way, nothing will disturb your visibility.
Competition monitoring
Verify how the competition is behaving, not only in terms of running a business, but also SEO. Sometimes some optimization oversights may cause your position to drop in favor of another domain in a short time. Therefore, positioning is a long-term process and is based on the constant improvement of the website.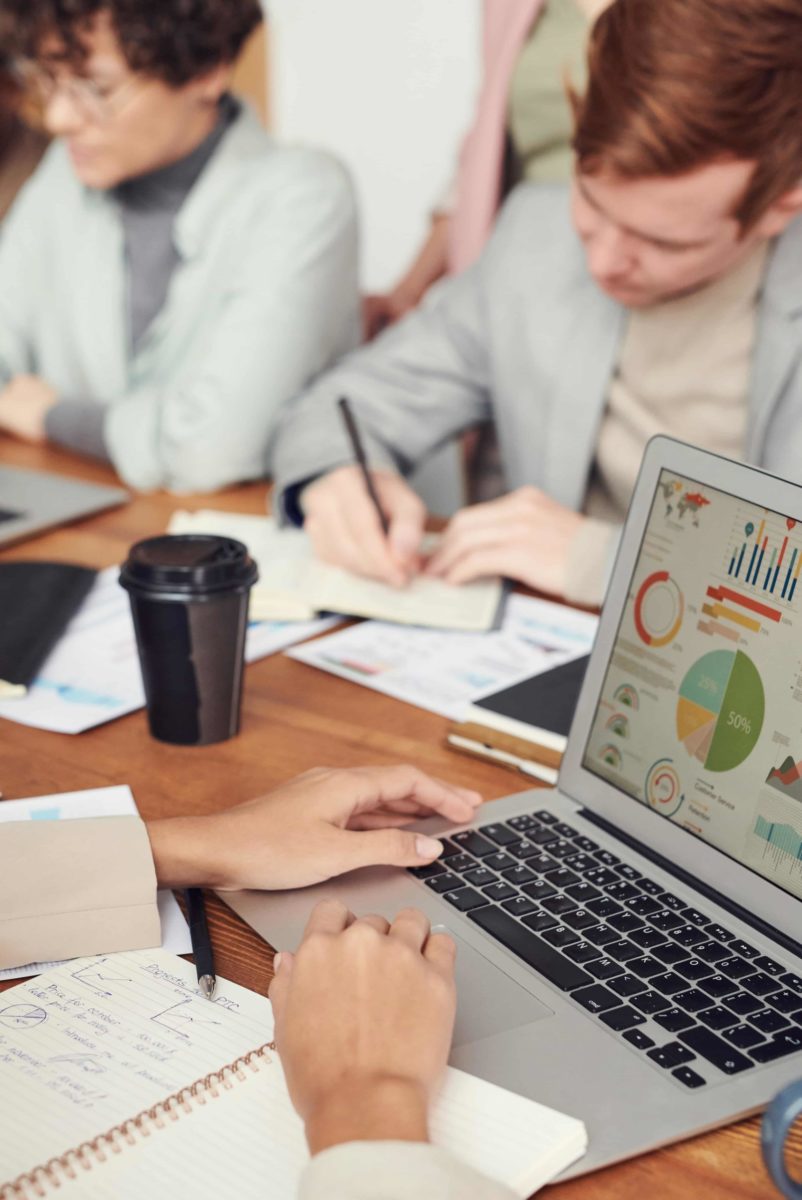 Already have website traffic? What's next?
Suppose your website achieves excellent search engine visibility. The website is therefore regularly visited by a wide group of users. Is it always enough? In many cases, however, you can refine the website even better to influence the conversion rate. In this context, it is worth getting interested in the subject of UX (user experience). If the website has a high bounce rate, is plagued by abandoned carts or the session duration is low, the website is probably not very attractive to internet users despite its high position. The website should be designed in such a way that its use is satisfactory for the recipients. This factor in online stores is of great importance in terms of sales. It is also worth taking care of UX on company websites, where users convert by, for example, filling out a contact form. If you completely ignore the issues related to user experience, your website will not use its maximum potential. As a result, the business will not become as profitable as it could be.
Combining SEO with UX is called the SXO (Search Experience Optimization) strategy. If you want to ensure not only popularity in the search engine, but you are also interested in evaluating the obtained traffic, this solution should undoubtedly be beneficial for your online business. Combining SEO with UX is called SXO (Search Experience Optimization) strategy. If you want to ensure not only popularity in the search engine, but you are also interested in evaluating the obtained traffic, this solution should undoubtedly be beneficial for your online business. Combining SEO with UX is called the SXO (Search Experience Optimization) strategy. If you want to ensure not only popularity in the search engine, but you are also interested in evaluating the obtained traffic, this solution should undoubtedly be beneficial for your online business.
Appropriate website structure, errors on the page, correct URL addresses – such issues significantly affect the effectiveness of positioning, therefore the skillful creation of redirects on the website should be one of the important elements of the positioning strategy. However, you should remember about moderation – the lack of redirects is a serious problem, but their excess can also weaken the website. Correctness and optimization of implementation are important in developing User Experience. The smoother, more convenient and easier a given user browses a website, the more time he or she will spend on it and the more likely to return to it. Redirects affect not only website traffic, but conversion as well. Consider online stores – each time a potential customer encounters a 404 error, the chances of it being that he will decide to continue browsing the assortment and the final transaction. It is worth regularly monitoring the operation of the website and checking if all redirects are functioning flawlessly, then we increase our chances of quickly detecting any errors and fixing them before it has a negative impact on the operation and effectiveness of the website.
---
#1 SEO Company in Dubai | Best SEO Agency Dubai, UAE
---
Higher position in Google
You will receive tips on how to improve the position of your website in the search engine such as Bing and Google.
Technical analysis
We will evaluate your website in terms of basic technical parameters related to SEO. Marketing and SEO with Dubaiseo.net
Accessibility for Internet users
You will learn if your website works properly on mobile devices and if it loads quickly. Marketing and SEO with Dubaiseo.net
DubaiSeo.net – Are you looking for the best SEO company in Abu Dhabi and Dubai? you can have best experts for Google and Bing search engine optimization. We are marketing experts in terms of marketing, deliver premium SEO services for their clients in the United Arab Emirates.
Search engine optimization, Marketing, SEO in Dubai
Dubai SEO Team is the main Online Marketing Company in Dubai and generally speaking UAE. We are giving financially savvy and result arranged answers for our customers in Dubai, Abu Dhabi, Sharjah, Qatar, Oman, and so forth. Our high level and excellent web administrations make us recognized from our rivals in UAE market.
SEO in Dubai | Award-Winning SEO Agency in UAE
We have first rated seo agency in the UAE for SEO, PPC, Social Media, and we are Digital Marketing experts in our group who ensure that every one of the tasks are completed in Google, Facebook, Linkedin and an expert manner seo firm with center around further developed ROI for our customers in Dubai.
UAE SEO – website optimization – Positioning in Google and Bing
For 20+ years, Dubai SEO has been delivering superior visibility for websites in Google and Bing in the United Arab Emirates. You would know that Google is UAE's top search engine and we become reliable and experienced and the best SEO company in Dubai, UAE. We are also one of the fastest working Online Marketing agency in the United Arab Emirates. We provide high-end Search Engine Optimization, marketing and social media services in competitive price.
We will check if your website is correctly integrated with Facebook and Google Maps. Marketing and SEO with Dubaiseo.net
Get your free 30 minute strategy session with an experienced digital marketer from Dubai SEO company. Receive a free, no obligation quote!