Tips: Visit our store: You can order an SEO service from our company online, and we will start working on your website much faster. 
---
Fill out the form
and get a free quote!
GET A FREE QUOTE FOR SEO ACTIVITIES FOR YOUR BUSINESS
Leave us a contact to you, and we will call you back and present an offer tailored to the needs of your business.
---
Advertising is the leverage of trade. This rule also works when running an online store. You cannot count on good sales results if the information about your store and products does not reach users. Properly conducted marketing will allow you to increase traffic on your website and attract new customers. Building brand recognition is a complex process and you need to be patient. In the article below, we answer the question of how to effectively advertise an online store apart from positioning and turn its visitors into customers!
Online store advertisements – types and methods
There are many ways to run an advertising campaign for your online store. It's not worth it, and you shouldn't even limit yourself to just one or two of them. A comprehensive approach to the topic will ensure you reach more potential customers and help you get better sales results.
Sponsored articles
Sponsored content should be posted on blogs and industry websites. Thanks to this, information about your store and its products will reach people who are interested in a given topic. Such a user will be much more interested in finalizing the transaction. However, the article cannot be a dry sale offer. It must be substantive and educational, and the advertising element itself should be subtle. Let the knowledge you convey in it be your best showcase. All kinds of guides are a good form of sponsored articles. This type of content not only encourages people to visit your store, but also helps to build its professional and expert image.
GoogleAds
Thanks to the GoogleAds platform, your store can easily and quickly start showing up on the first pages of paid searches. You can bet on text ads, but also product ads. Google Merchant Center allows you to submit data about the offer, including photos and graphics, which will then be displayed in the results with relevant searches. It is worth paying attention to this tool also because of the favorable financial model. In GoogleAds, you pay for clicks on your advertisement, so there is a good chance that if someone has already entered the promoted link, they will become your client and the costs will pay off. Remember that paid ads only last for a long time, and you should also build long-term visibility in organic search results.
Price comparison websites
It is worth paying attention to comparison websites, such as, for example, ceneo.pl. Placing your offer in them is a great idea. Due to their popularity, they generate huge traffic for the stores displayed on them. This can be an effective way for you to reach a large number of new customers. At the same time, you can treat such a website as an analytical tool thanks to which you will be able to compare the prices of your products against the competition.
Advertising on Social Media
Social media enjoys unwavering popularity, and keeping a profile for your store there costs nothing but time. An active account with substantively valuable content is a great potential for sharing and forwarding it, which will contribute to an increase in visits to the right store page. These types of websites also enable a more personal approach to the client and build closer relationships with him. Additionally, Social Media offers paid advertising that can be demographically tailored to specific groups of people who might be interested in your offer.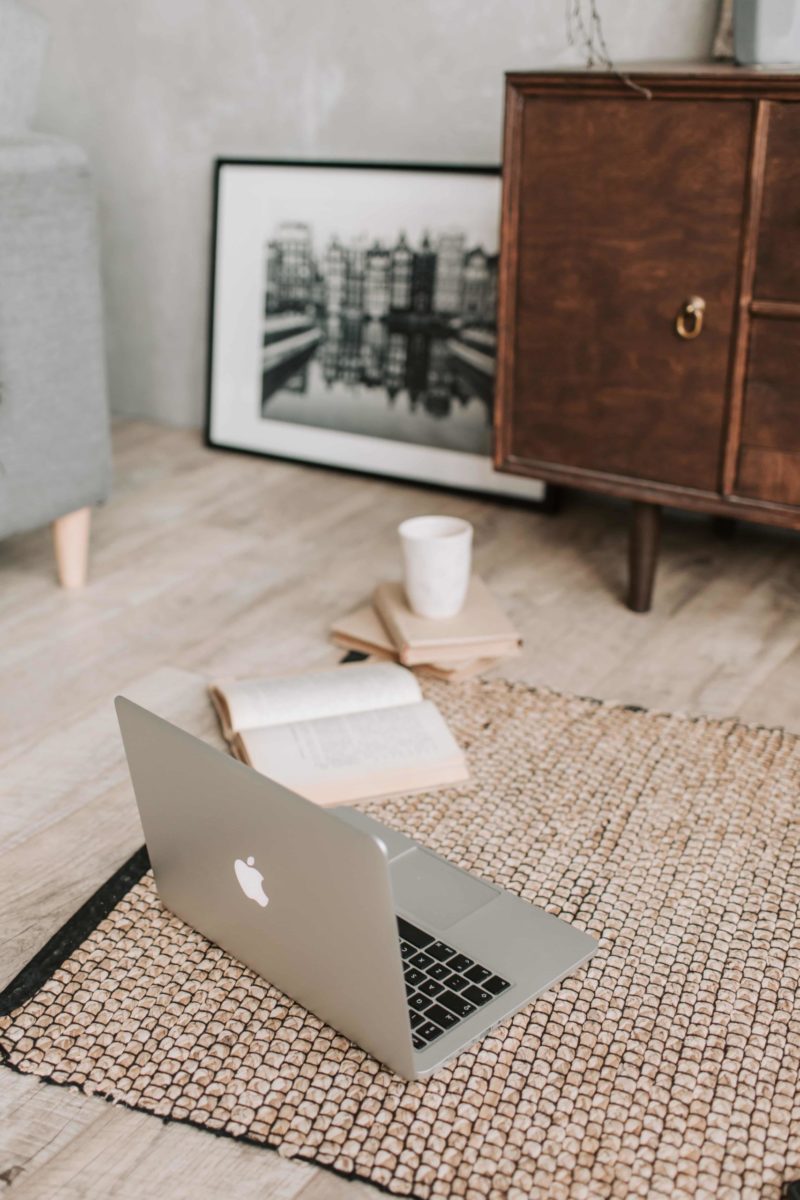 Why is advertising ineffective? Or is it because of UX?
What to do if, despite the increased traffic and investment in SEO, sales results do not improve? This could mean that the source of the problem is elsewhere. Many online stores, despite effective advertising, scare potential customers with their appearance or poor functionalities. Check if it is not a problem in your case too!
UX, or user experience, is of great importance. In the era of widespread competition, you need to make sure that customers want to choose your online store, and the offer itself may not be enough. Your website must also be user-friendly and visually attractive.
The welcome page and the arrangement of elements on it are already very important. Make the layout clear and aesthetic. When it comes to graphics, the products should be properly presented. Dry names and parameters are not very inviting, unlike good photos and visualizations. In addition, it is worth ensuring that all products are supplemented with unique descriptions, presenting their features and benefits. Putting key phrases in them will help you find the products in question from the level of the Internet search engine.
Take care of proper navigation in the store with a clear division into categories. If the customer has difficulties finding what they are looking for, they will quickly give up shopping. In addition, a clearly structured navigation tree also makes it easier for Google bots to move around the site, which has a good effect on its positioning. It is worth implementing breadcrumbs that show users where they are currently in the page structure and allow them to quickly return to the home page.
In all this, the technical aspects must not be forgotten. The store cannot load slowly. In addition, it must work on screens with different resolutions. Most of the searches are done using smartphones, so not having a mobile version of the store is getting rid of a huge number of customers.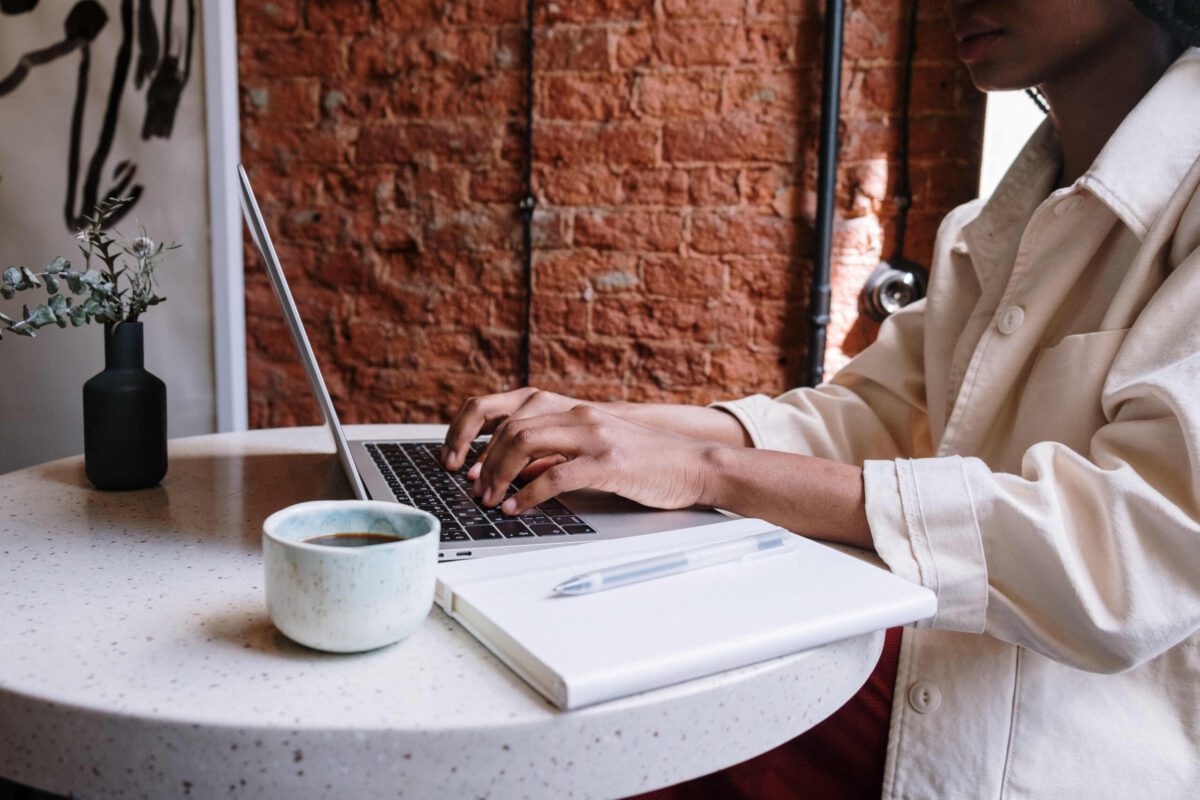 Long term and short term marketing, invest in SXO
We divide marketing activities into long-term and short-term ones. The former are associated with investments, the effects of which cannot be seen immediately. This includes positioning, i.e. improving the store's visibility in search engines, as well as content marketing. Despite the fact that the results of these activities must be waited for weeks or even months, they build a solid foundation that pays off in the future. It is worth basing your marketing strategy on them, because they can ensure a constant and stable increase in traffic and sales.
This does not mean that it is not worth investing in short-term advertising for online stores. These are associated with specific costs, but pay off almost immediately. Such a form is the use of, for example, GoogleAds. Both types of marketing complement each other and it is worth allocating part of the budget for both. Thanks to this, you will not only build a foundation on which in the future your store will be easier to achieve goals, but while waiting for its erection, you will be able to enjoy visible, short-term effects.
In addition to this marketing strategy, you should always remember about SXO. This is related to the optimization of the store page in terms of positioning and customer experience. Improving the visibility of the store will increase organic traffic from search engines, while positive user experiences will result in high conversion. For this reason, an investment in SXO should accompany and complete any marketing strategy for online stores. If you do not know how to do it yourself, be sure to check out the offers of professional agencies.
---
Have a look below what Dubai SEO can do for your business!
#1 Marketing Company in Dubai | Best SEO Firm in Dubai, UAE
---
Higher rankings in Google
You will get tips on the most proficient method to advance the situation of your site in the web index like Bing and Google.
Specialized investigation
We will assess your site as far as fundamental specialized boundaries identified with SEO. Advertising and SEO with Dubaiseo.net
Accessibility for Internet users
You will learn if your site works appropriately on cell phones and on the off chance that it stacks rapidly. Showcasing and SEO with Dubaiseo.net
DubaiSeo.net – Is it true that you are searching for the best SEO organization in Abu Dhabi and Dubai? you can have best specialists for Google and Bing website improvement. We are advertising specialists as far as showcasing, convey premium SEO administrations for their customers in the United Arab Emirates.
Website design enhancement Company in Dubai | Best SEO Agency Dubai, Optimization for web indexes – measures pointed toward accomplishing by a given site the most elevated conceivable situation in the consequences of natural web crawlers for chose catchphrases and expressions. The situating cycle is a component of comprehensively comprehended web showcasing.
Website streamlining, Marketing, SEO in Dubai
Dubai SEO Group is the principle Online Marketing Company in Dubai and as a rule UAE. We are offering monetarily adroit and result masterminded responses for our clients in Dubai, Abu Dhabi, Sharjah, Qatar, Oman, etc. Our undeniable level and incredible web organizations make us perceived from our adversaries in UAE digital market.
Search engine optimization in Dubai | Award-Winning SEO Agency in UAE
We have first evaluated search engine optimization office in the UAE for SEO, PPC, Social Media, and we are Digital Marketing specialists in our gathering who guarantee that all of the assignments are finished in Google, Facebook, Linkedin what's more, a specialist way website optimization firm with revolve around additional created ROI for our clients in Dubai.
UAE SEO – site streamlining – Positioning in Google and Bing
For 20+ years, Dubai SEO has been conveying prevalent perceivability for sites in Google and Bing in the United Arab Emirates. You would realize that Google is UAE's top web search tool and we become solid and experienced and the best SEO organization in Dubai, UAE. We are likewise one of the quickest working Online Marketing office in the United Arab Emirates. We give very good quality Search Engine Optimization, advertising and web-based media administrations in serious cost.
We will check if your website is correctly integrated with Facebook and Google Maps. Marketing and SEO with Dubaiseo.net Usability and Search Engine Optimization (SEO) are important issues studied by many researchers. Summary: What causes a site kindness to likewise give it a high SERP rank, however excessively precarious website improvement can subvert the client and user experience.
How does SEO work?
Positioning the website is about increasing its visibility in the organic search engine results, including Google search engines. SEO specialists influence the website's evaluation by algorithms. This is done through SEO activities consisting in website optimization (on-site activities) and increasing its authority through valuable links (off-site works).
Is website positioning profitable?
SEO helps to get traffic to our website in the long run. The cost of acquiring a user from search engine results can be much cheaper than in the case of paid ads. Properly prepared SEO strategy has a positive effect on website conversions. Positioning the website for many queries, from long tail, to mid and money keywords, also builds users' trust in our website.
When can positioning effects be expected?
Search engine optimization on the Internet gives results after a long time, so it's worth being patient. The results are also not given once and for all. Achieving a position in TOP3, TOP5 or TOP10 does not guarantee that we will keep them in the coming months. The ranking is based on many factors that change frequently.
Does positioning / SEO guarantee a high position?
SEO agencies take actions that contribute to the improvement of the website's position, but cannot guarantee a specific place in the search results. Google often makes sudden and unexpected changes to your ranking. The positioners have no influence on:
changes in ranking algorithms,
actions of the competition,
hacker attacks,
errors in the website code or server operation such as secure your site with HTTPS.
---
Get your free 30 minute strategy session with an experienced digital marketer from Dubai SEO company. Receive a free, no obligation quote!