Tips: Visit our store: You can order an SEO service from our company online, and we will start working on your website much faster. 
---
Fill out the form
and get a free quote!
GET A FREE QUOTE FOR SEO ACTIVITIES FOR YOUR BUSINESS
Leave us a contact to you, and we will call you back and present an offer tailored to the needs of your business.
---
Table of Contents:
What is multi-channel positioning?
SEO and blog
SEO and the online store
SEO and YouTube
SEO and Google Maps
Positioning requires the support of many marketing channels
Remember the last time you made an online purchase. Chances are good that, like most consumers, you've interacted with the brand multiple times, across channels and devices, prior to finalizing the deal. The customer journey is generally not easy. It's a winding path where customers visit brands on different platforms before converting (buying). In order to effectively reach potential customers, multi-channel positioning can help .
A SAP study proves that multi-channeling is profitable for brands:
86% of those polled said their multi-channel efforts had increased consumer and customer expectations. At the same time, the same group agreed that the advantages of investing in multi-channel positioning clearly outweigh the challenges it presents.
Almost 75% of the same respondents agreed that this type of approach leads to an increase in sales, while 64% saw an increase in customer loyalty and another 62% – a competitive advantage.
So let's check what benefits a multi-channel approach to positioning can bring to brands and how it affects the visibility of companies on the Internet.
What is multi-channel positioning?
Like any online marketing channel, SEO is not an island of its own. It requires support from various channels to be effective and generate results. At its most basic level, multi-channel SEO uses and integrates multiple online channels that clients use to interact with a given company, such as:
e mail,
social media,
online stores,
blissful,
Google Maps and much more.
Multi-channel positioning includes a unified strategy across all sales and communication channels to best reach the right target audience. The goal is, of course, to increase sales and strengthen customer engagement, which also translates into business development and allows the brand to gain loyal customers.
When all your marketing activities are integrated and aligned with a common business goal, you can maximize the exposure of your message. The individual channels are your points of contact (so-called touchpoints), and their combination increases the brand's exposure to a larger number of recipients. The multi-channel approach will have a greater impact on users and help promote your brand online presence more effectively. According to Motion Marketing, positioning should therefore be implemented as part of a broader marketing approach in which other key channels can positively influence and ensure good SEO performance .
SEO and blog
One of the most important reasons for blogging is to improve your SEO results. In this regard, search engine optimization involves a series of actions that tailor content to improve organic traffic. The more SEO blog posts are optimized, the higher your pages will appear in search results. At the same time, more people will be able to find the site and learn about the company.
Google values ​​websites that are updated frequently. Such websites are perceived by the search engine as fresh and relevant. Google doesn't want to show irrelevant, outdated sites to its users. Instead, it promotes new and most up-to-date content to make sure it is useful and valuable to internet users.
Starting a blog gives you the ability to continuously publish new posts on your website. If you want, you can publish even several times a day. The more fresh content you publish, the more pages you will have to index by search engines, which means more opportunities to rank first on search engine result pages .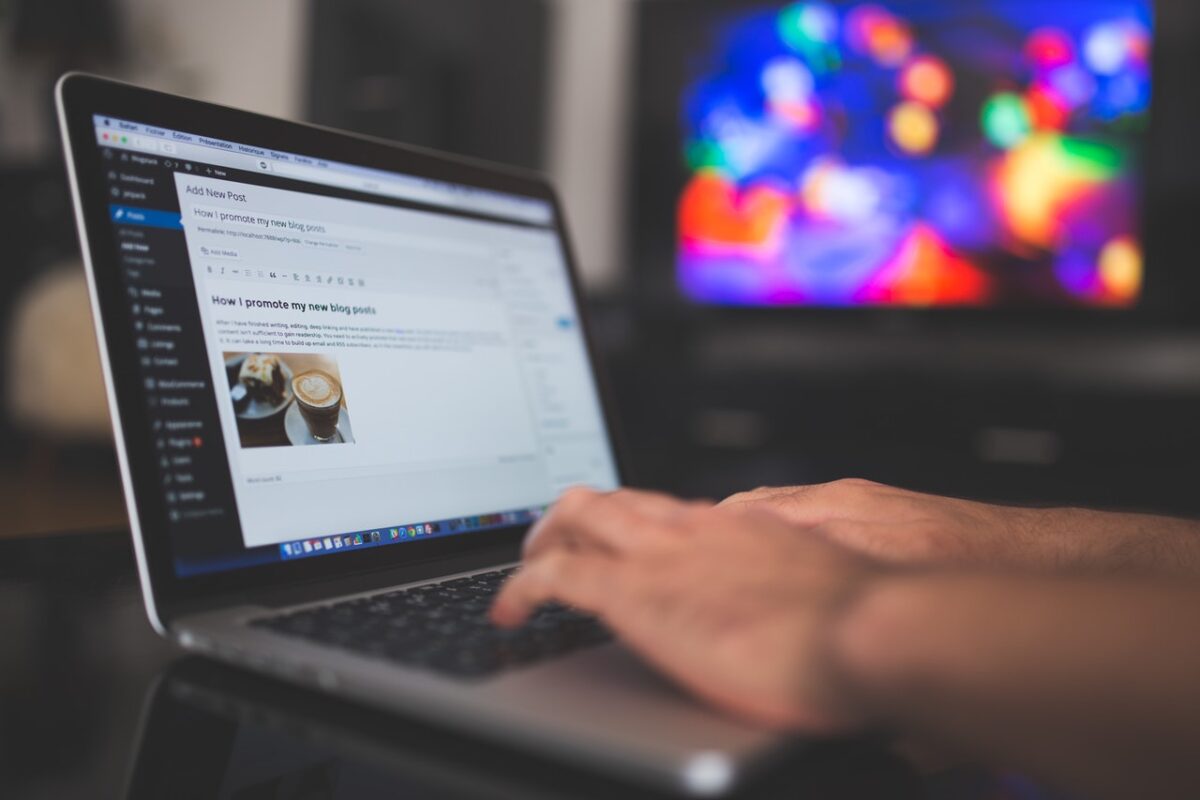 SEO and the online store
An online store is a great way to improve the positioning of your website. Thanks to hundreds of descriptions, photos and user reviews, you can use virtually all effective SEO techniques, including link building strategy and long tail phrases. And thanks to user-generated content, you get a constant flow of new content without much commitment.
According to a study by Think with Google , as many as 51% of shoppers say they use Google to search for information about a purchase they plan to make online . People who shop online and search for products using Google usually don't have the time or the patience to fully browse the first or two first pages of search results.
If your online store does not rank among the first positions in the SERP, potential buyers will not know that such a site even exists. In order to reach more users, it is worth starting your adventure with e-commerce SEO and optimizing your online store to rank high in search results. This will help you increase organic traffic across your entire site and allow users to find your business easily and quickly .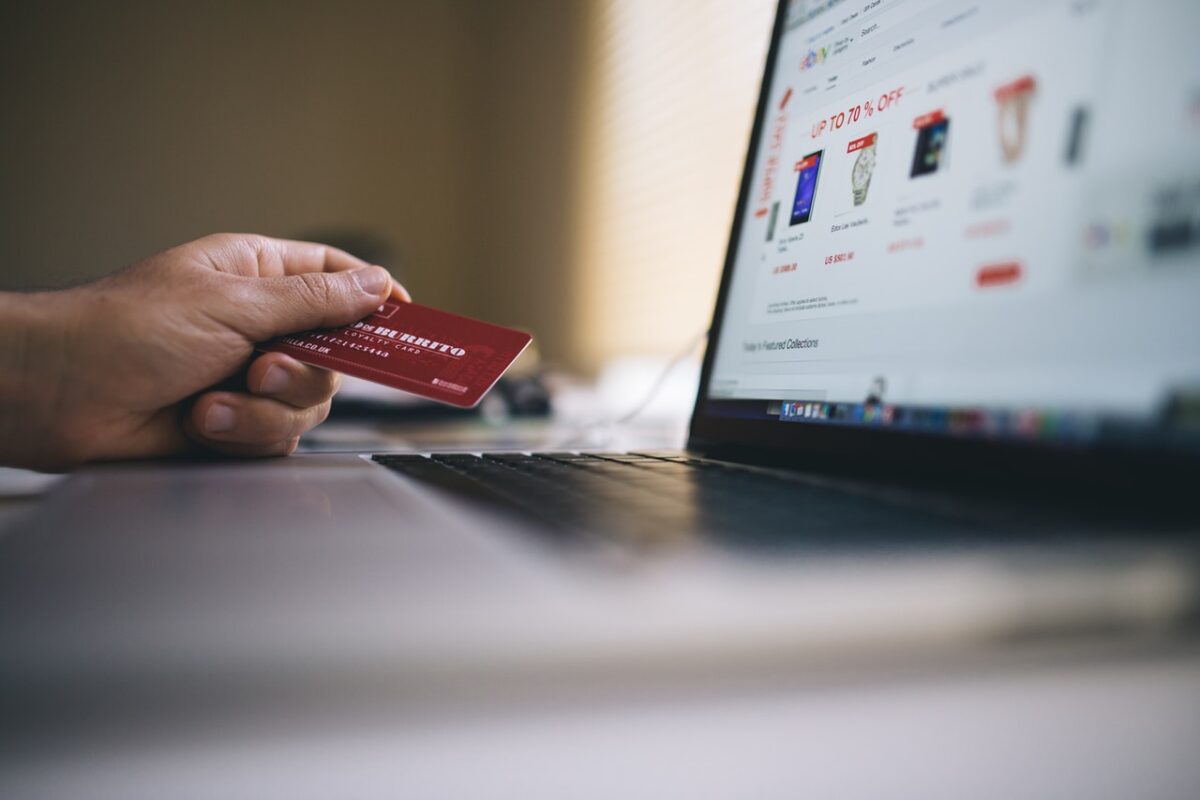 SEO and YouTube
SEO is all about increasing your visibility, and YouTube makes it possible. It is the largest visual search engine in the world and, at the same time, the second largest Internet search engine, right after Google. Promoting content via YouTube allows brands to effectively reach a wide audience who would be willing to share a published video, thereby helping to generate backlinks and strengthen brand reputation and authority .
Please note that not every video produced by your brand should be published on YouTube. Videos on this site should be intended for a wide audience. Most people entering a channel intend to watch a movie for entertainment or educational purposes , not to purchase or order a service. Your video should generally be standalone: ​​it should be completely self-explanatory and add value to viewers who are unfamiliar with your brand. Therefore, you should focus on providing valuable videos that will be appreciated by various users, including those who have not heard about your company yet. Videos can be very popular to help users understand complex topics related to your industry, they report on breakthrough events, or present new theories and ideas.
YouTube SEO has great potential to influence your search engine rankings. Google owns YouTube and frequently shows videos in relevant search results. While SEO video enhanced snippets have been largely eliminated from brand platforms, they can nevertheless show up in YouTube results if the search queries are right. A well-ranked video and well-done YouTube SEO can help you increase your brand's exposure even in standard SERPs, because a popular video can inspire a lot of people to visit your brand's website and influence its ranking. Additional traffic, especially from those involved users who have already expressed an interest in your business, can help improve your site's metrics for the search algorithm. YouTube SEO also allows you to embed links in the video comment section. Taking advantage of this option allows you to redirect interested viewers to your website even easier and more effectively.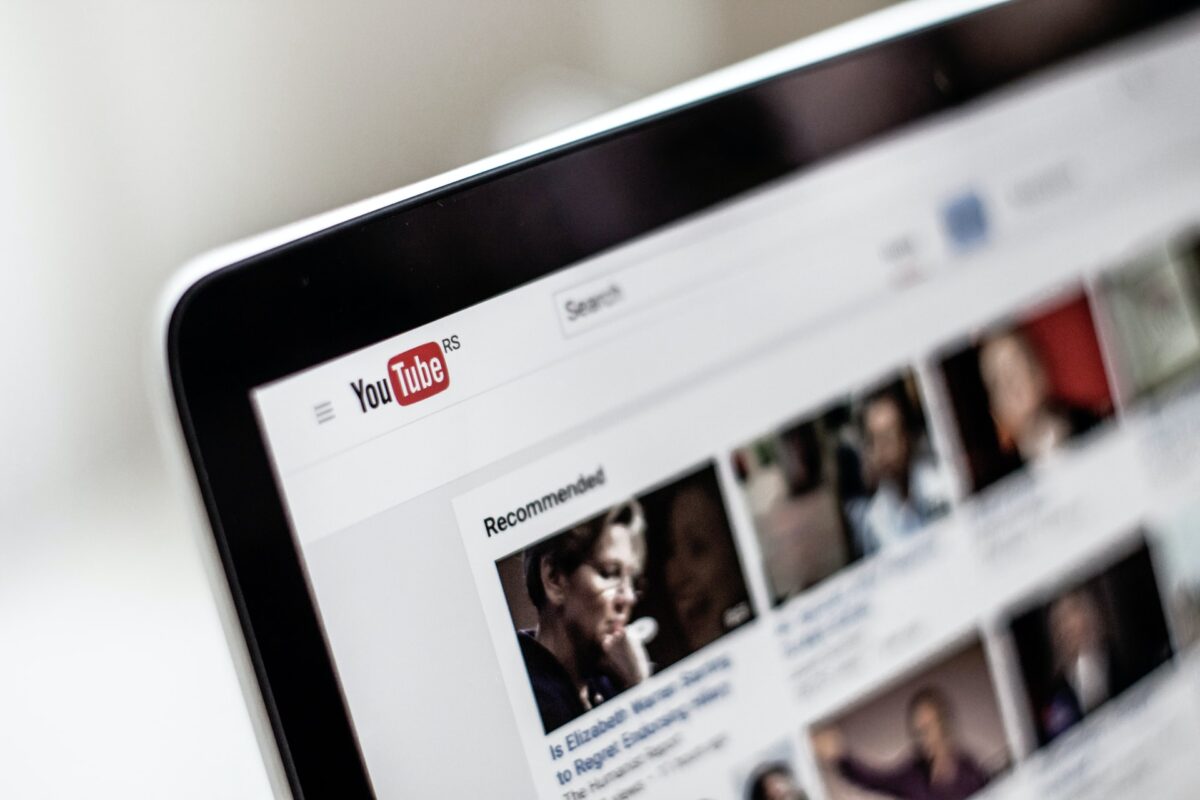 SEO and Google Maps
Local SEO is the hottest topic when it comes to online marketing. Why? It just works. Most companies operate locally, have a local consumer base, and design their products or services for the local market. So it is quite obvious that local SEO will be the most effective way to gain visibility and more traffic to your website. One of the most effective local SEO techniques is Google Maps marketing.
Google Maps can become your ally relatively easily. It is currently the most popular navigation tool. About 67% of all users use it, which means that Google Maps is unrivaled and practically controls two-thirds of the entire online navigation market, and yet it is very high traffic.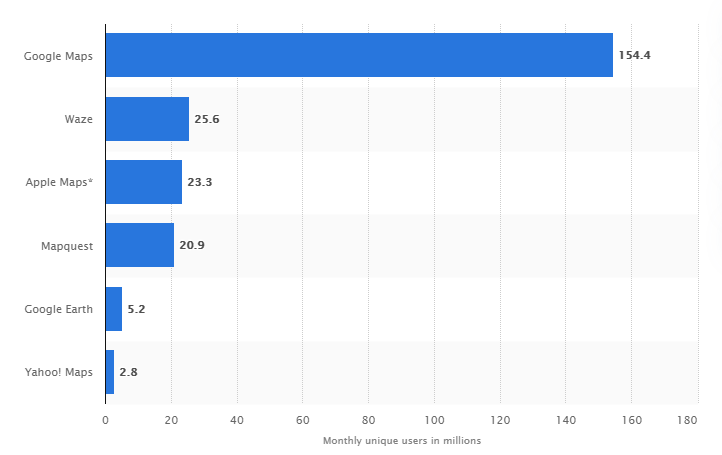 Source: https://www.statista.com/statistics/865413/most-popular-us-mapping-apps-ranked-by-audience/
As can be seen from the data presented above, Google Maps is by far the most important tool in the field of local SEO. Millions of visitors use them to find directions to local businesses, attractions and personal addresses. In a global survey, 74% of people who made purchases in a stationary store indicated that they had previously searched the Internet for information related to a given store , including its location, proximity to the warehouse, opening hours, directions, or contact details . There is no doubt, therefore, that Google Maps can turn out to be a powerful SEO tool for your business.
Scheduled and properly implemented SEO for Google Maps is one of the fastest ways to strengthen your brand's presence in local search results. What's more, visibility in Google Maps will not only support your SEO, but can also directly attract local customers to your stationary store or office in search of specific products or services .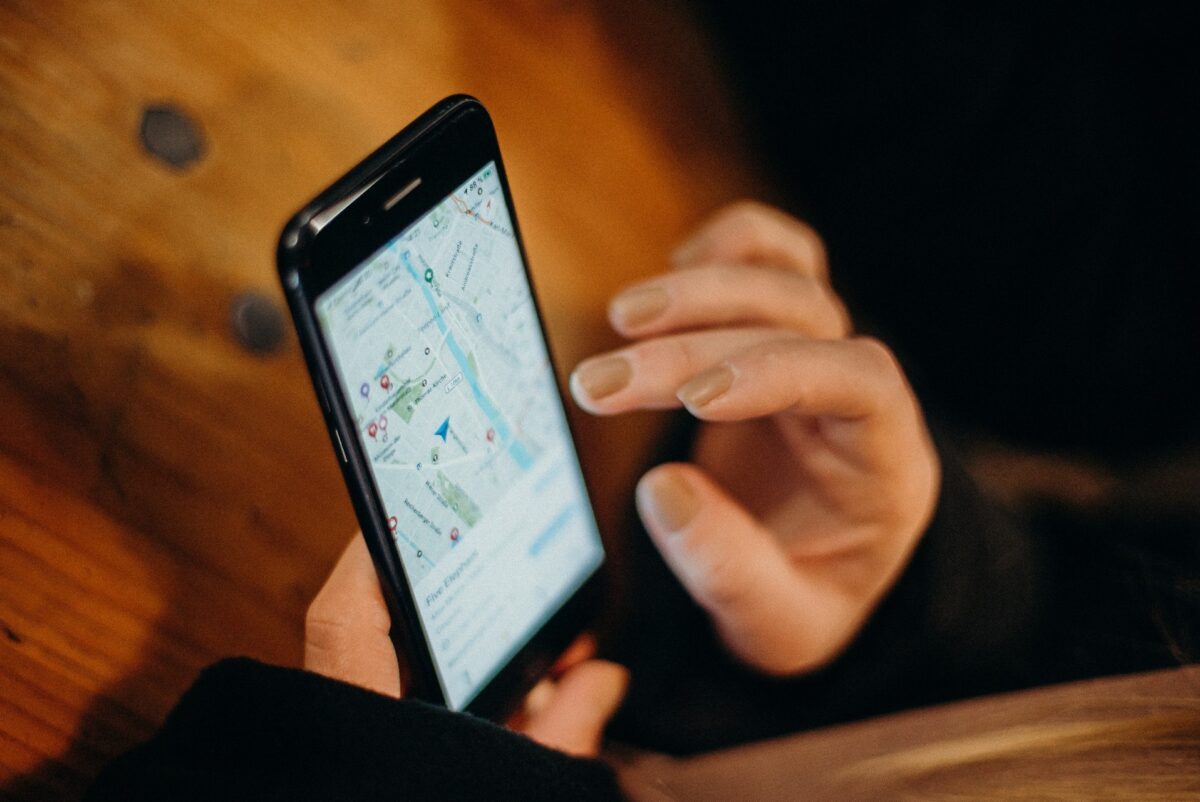 Positioning requires the support of many marketing channels
Positioning is a really vast topic that is regularly subject to many changes and updates. In addition, SEO is based on many digital channels, therefore, in order to be successful, people responsible for brand positioning must have appropriate knowledge and experience in the field of integration and monitoring of the mutual influence of all the channels used on SEO. In practice, however, very often people who decide to implement multi-channel positioning encounter a big obstacle: logistics.
Carrying out multi-channel SEO activities can seem overwhelming, especially when you consider everything to do with setting up and running on individual channels or platforms. However, it is not necessary to implement all possibilities at the same time. It's a good idea to act gradually, starting with one channel and then extending multi-channel positioning with other elements. If you pay attention to the channels we've outlined above, you'll be on your way to making a bigger impact on your SEO campaigns – increasing search engine traffic and improving your organic search rankings in record time.
If you need the support of experienced SEO specialists who understand the needs of your business – please contact us . The Dubai SEO team is ready to create an effective SEO strategy for you that will make your business sell more online.
Sources:
https://news.sap.com/2014/12/sap-survey-finds-new-opportunities-omnichannel-consumer-products-companies/
https://www.square2marketing.com/blog/why-blogging-is-important-for-seo
https://www.thinkwithgoogle.com/marketing-strategies/search/product-research-search-statistics/
https://hafizmhammadali.com/multi-channel-seo/
https://www.brightedge.com/blog/youtube-seo
https://www.thinkwithgoogle.com/marketing-strategies/search/in-store-related-shopping-search-statistics/
Appropriate website structure, errors on the page, correct URL addresses – such issues significantly affect the effectiveness of positioning, therefore the skillful creation of redirects on the website should be one of the important elements of the positioning strategy. However, you should remember about moderation – the lack of redirects is a serious problem, but their excess can also weaken the website. Correctness and optimization of implementation are important in developing User Experience. The smoother, more convenient and easier a given user browses a website, the more time he or she will spend on it and the more likely to return to it. Redirects affect not only website traffic, but conversion as well. Consider online stores – each time a potential customer encounters a 404 error, the chances of it being that he will decide to continue browsing the assortment and the final transaction. It is worth regularly monitoring the operation of the website and checking if all redirects are functioning flawlessly, then we increase our chances of quickly detecting any errors and fixing them before it has a negative impact on the operation and effectiveness of the website.
---
#1 SEO Company in Dubai | Best SEO Agency Dubai, UAE
---
Higher position in Google
You will receive tips on how to improve the position of your website in the search engine such as Bing and Google.
Technical analysis
We will evaluate your website in terms of basic technical parameters related to SEO. Marketing and SEO with Dubaiseo.net
Accessibility for Internet users
You will learn if your website works properly on mobile devices and if it loads quickly. Marketing and SEO with Dubaiseo.net
DubaiSeo.net – Are you looking for the best SEO company in Abu Dhabi and Dubai? you can have best experts for Google and Bing search engine optimization. We are marketing experts in terms of marketing, deliver premium SEO services for their clients in the United Arab Emirates.
Search engine optimization, Marketing, SEO in Dubai
Dubai SEO Team is the main Online Marketing Company in Dubai and generally speaking UAE. We are giving financially savvy and result arranged answers for our customers in Dubai, Abu Dhabi, Sharjah, Qatar, Oman, and so forth. Our high level and excellent web administrations make us recognized from our rivals in UAE market.
SEO in Dubai | Award-Winning SEO Agency in UAE
We have first rated seo agency in the UAE for SEO, PPC, Social Media, and we are Digital Marketing experts in our group who ensure that every one of the tasks are completed in Google, Facebook, Linkedin and an expert manner seo firm with center around further developed ROI for our customers in Dubai.
UAE SEO – website optimization – Positioning in Google and Bing
For 20+ years, Dubai SEO has been delivering superior visibility for websites in Google and Bing in the United Arab Emirates. You would know that Google is UAE's top search engine and we become reliable and experienced and the best SEO company in Dubai, UAE. We are also one of the fastest working Online Marketing agency in the United Arab Emirates. We provide high-end Search Engine Optimization, marketing and social media services in competitive price.
We will check if your website is correctly integrated with Facebook and Google Maps. Marketing and SEO with Dubaiseo.net
Get your free 30 minute strategy session with an experienced digital marketer from Dubai SEO company. Receive a free, no obligation quote!