Tips: Visit our store: You can order an SEO service from our company online, and we will start working on your website much faster. 
---
Fill out the form
and get a free quote!
GET A FREE QUOTE FOR SEO ACTIVITIES FOR YOUR BUSINESS
Leave us a contact to you, and we will call you back and present an offer tailored to the needs of your business.
---
The development of mobile technologies has made it increasingly difficult for us to part with smartphones. It is through them that we shop, use social media or pay in stores. Mobile devices also allow you to browse websites, which is why it is so important to take care of mobile SEO – positioning for mobile devices. What is it and what benefits can it bring?
What is mobile SEO?
Mobile SEO optimization are optimization processes that aim to make it easier for users to use a website using mobile devices, including smartphones or tablets. It is an adaptation of, among others content, appearance and loading speed in such a way that navigating the mobile website is fully comfortable and intuitive. As a result of such activities, the number of visits increases, and this has a positive effect on the positioning of the website.
Mobile-First Index
In 2016, Google announced plans to introduce Mobile-First Index, i.e. mobile indexation. It was a signal of the arrival of big changes, and proof that mobile devices are becoming more and more important in everyday life. Google decided to take such actions also due to the clear differences between websites in the desktop version and those in the mobile version – both in terms of content and loading speed.
Specialists, including web designers and SEO experts, gradually got used to the new guidelines for website optimization. In May 2019, it was announced that soon every page that appears in the Google index for the first time will have the mobile-first mode automatically implemented (until then, it was set by default only for selected websites). This meant that the mobile version of the website would be treated as the basic variant. In the absence of it, the desktop version could still be used in the indexing process, but this often resulted in a lower position in the ranking.
From the end of March 2021, Google indexing robots only take into account the mobile version of the website, so every newly created website – for which a new URL is created – must have one. The introduction of Mobile-First Index has a significant impact on the positioning of websites. From that moment on, it was the mobile version of the websites that became the ranking basis.
SEO mobile website – why should you take care of it?
According to the 'Digital 2021' report prepared by We Are Social and Hootsuite, in January 2021 the number of internet users in Poland was almost 32 million. 52.6% of them admitted that they use smartphones, laptops and desktops to search for information on the Internet, they came second with 46.2%.
It follows that by taking actions in the field of mobile SEO, it becomes possible to reach a greater number of users compared to websites optimized only in the desktop version. In this way, you can also indicate to Google robots that the website has been adapted to mobile devices, as a result of which Internet users using the mobile search engine receive more accurate results.
A well-prepared mobile website has a positive impact on the company's image. Seeing that the website loads quickly on a smartphone or tablet, runs smoothly and is intuitive, users are eager to come back to check new information or make purchases. This strengthens the company's position and helps build trust and long-term relationships. Internet users aged 16-64 admit that they use mobile devices not only to use social media or play games, but also to make purchases (as indicated by 80.7%). Online stores that take care of mobile SEO gain the possibility of increasing the conversion rate. In addition, such activities help the website maintain a high position in search engines, thus ensuring a long-lasting effect.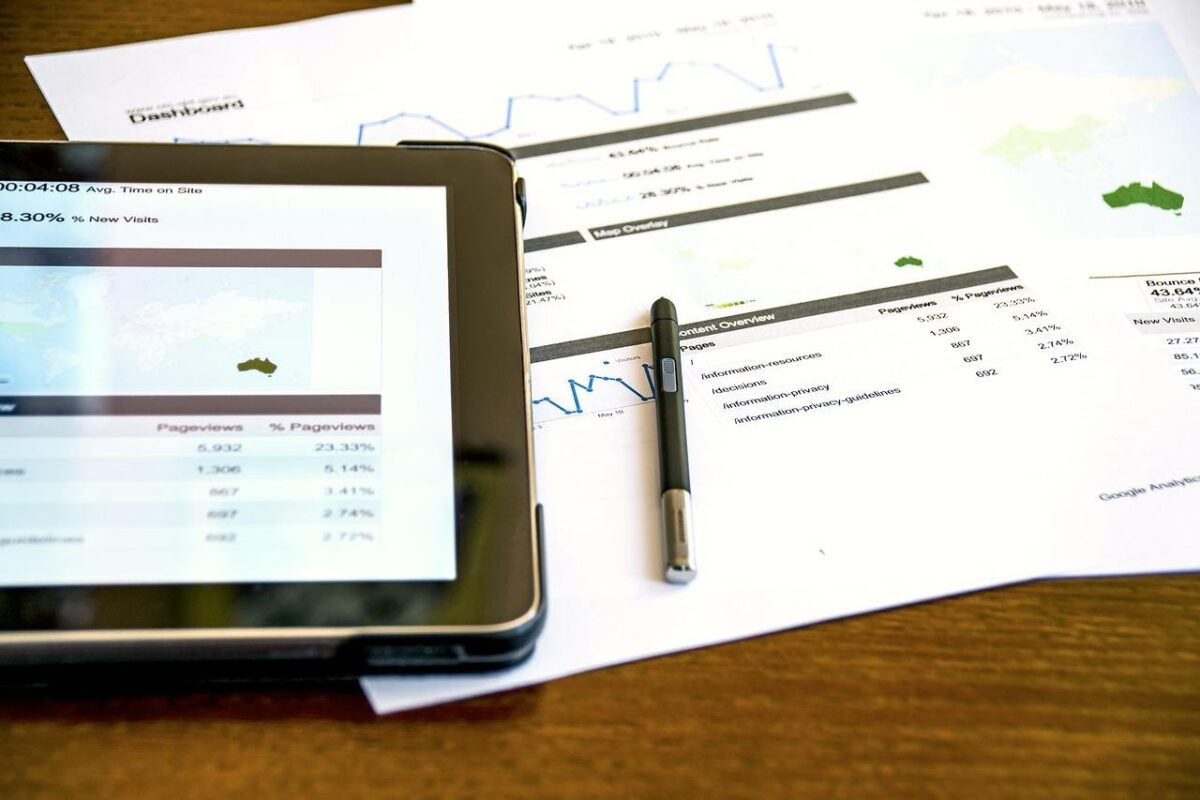 Mobile or responsive website?
There are two ways to make your website mobile for mobile devices: a mobile website or a responsive website. Sometimes these terms are used interchangeably, but due to significant differences between them, this is a mistake. Each of these solutions has its own advantages and disadvantages. It is worth getting to know them in order to be able to decide which side will bring you more benefits.
Mobile website
The mobile website is adapted to smartphones, tablets and other mobile devices. This is an additional version of the site, but has a different URL – usually the word 'lajt' or the letter 'm'. The mobile website is often described as lighter because it is poorer in terms of content as well as the graphics itself.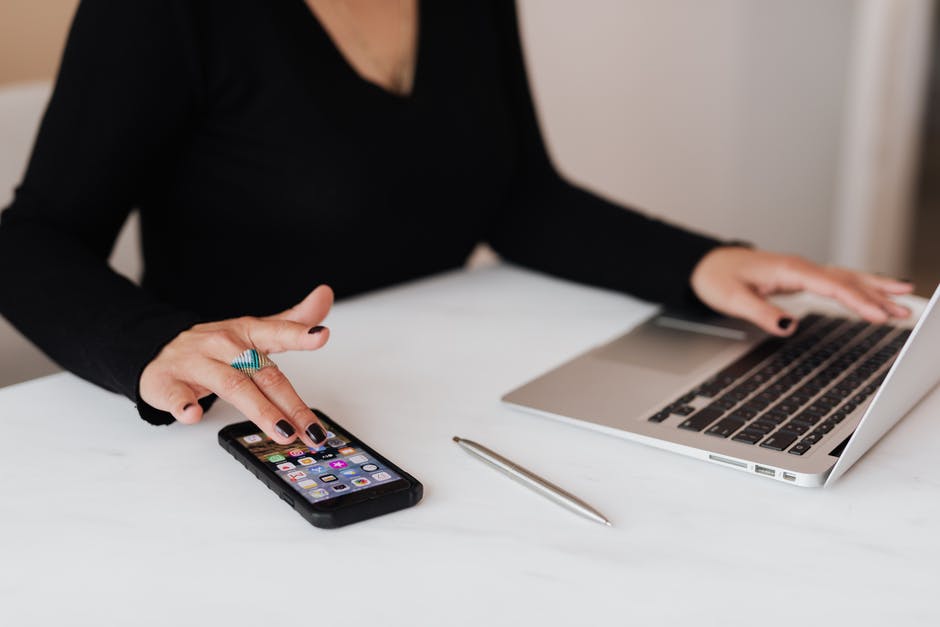 The most important advantages of the mobile website are:
easy movement,
fast charging,
testing limited only to mobile devices,
readability.
The mobile site also has its drawbacks:
different url
the need to manage CMS for both the mobile and desktop versions,
the need to add redirects and problems with content duplication,
time-consuming content update (which results from the need to do it in two versions of the website).
If you want to create a mobile page that will be visible in search results, you should allow Google robots to analyze and index it. A big mistake is that the website does not match the requirements of the search engine.
Responsive website
A responsive website is also known as Responsive Web Design, RWD for short. It adapts to the size of the display of each device, both smartphone and desktop or laptop. The same URL and code are used. Compared to the mobile website, the responsive looks the same as in the desktop version.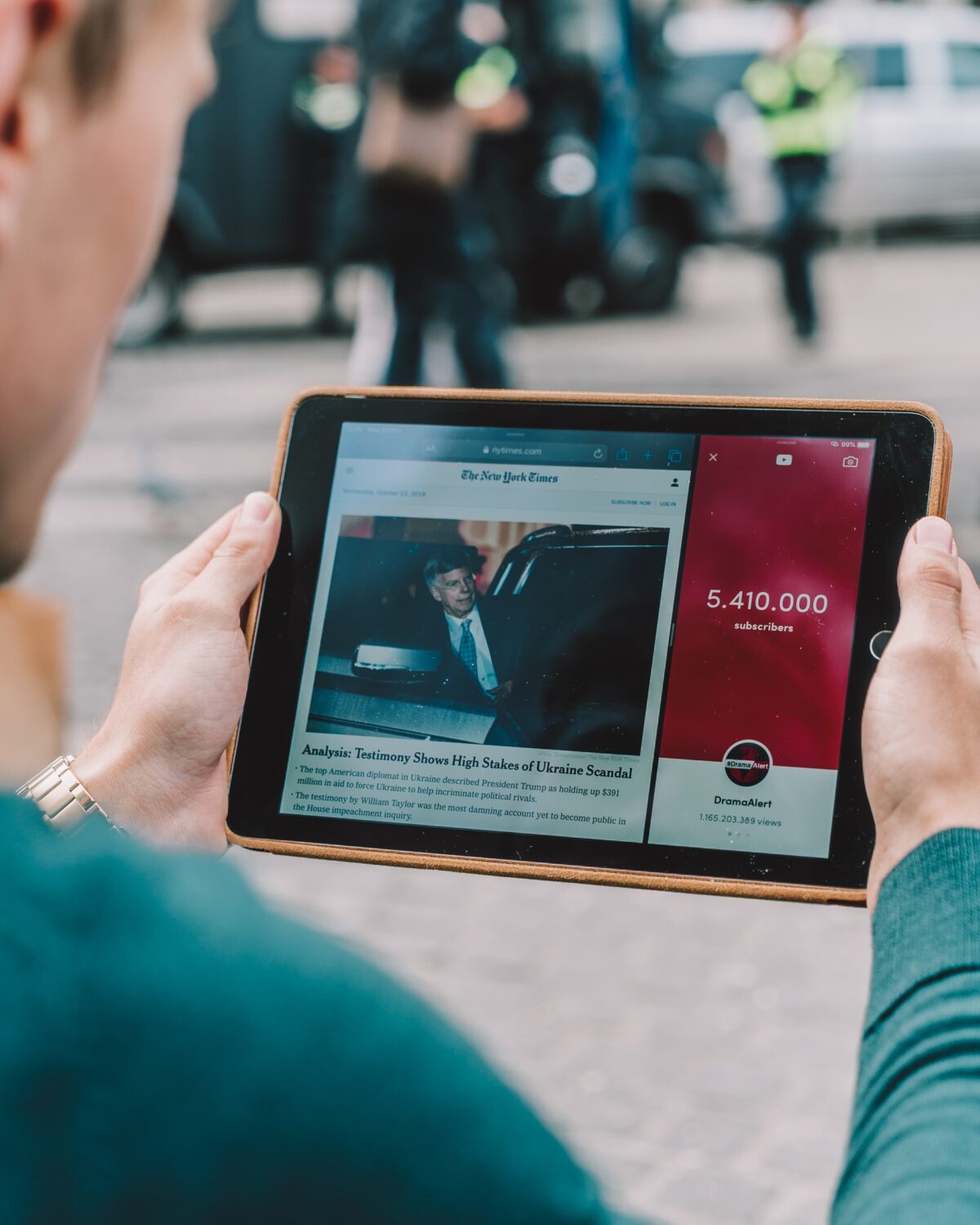 Advantages of a responsive website:
good quality of all graphic elements preserved,
no content duplication problem,
quick, automatic adaptation to the device,
management through one CMS.
The disadvantages of a responsive website are:
a failure of the desktop page also means problems with the responsive version,
slightly longer loading time compared to the mobile website,
higher implementation cost, especially for an extensive website.
What to choose: a mobile or responsive website?
Taking into account the advantages and disadvantages of individual solutions, in many cases the responsive website is treated as more universal. In her favor, among others, one content management system and no need to create additional redirects. However, the decision also largely depends on individual preferences, budget, primary goal and who is to be the recipient of the website.
What should be considered when SEO mobile optimization?
After deciding which version of the website for mobile devices will be appropriate, you should take care of its proper optimization. Important activities in the field of mobile SEO are:
Choosing a simple and aesthetic template – the page layout should be prepared so that users can navigate in an intuitive way. It is very important that visits to the website end with the achievement of a specific goal, e.g. purchasing a product or finding the necessary information.
Ensuring the proper placement of links – entering the links should not cause any problems. Note where and how far apart the links are. Problems with selecting them may make it difficult to navigate the website.
Shortening the page loading time – in the case of mobile devices, the page loading time plays a very important role. Getting rid of heavy graphics or aggressive ads speeds up the operation of the website, it also affects the comfort of using it.
Resignation from software not adapted to mobile devices – an example of such software is Flash. When designing your website, remember not to block images, CSS and Javascript. This will allow Google's robots to efficiently analyze your website.
Taking care of the content – it should not differ significantly from that on the desktop version of the website. Content must be legible and orderly, you should also pay attention to the use of headings, font size, saturation with key phrases and call to action buttons.
Useful tools for optimization
How to check if the website is well adapted to mobile devices? A simple online tool, the Google Search Console mobile optimization test, will be helpful:
It is not complicated to use – just enter the full URL of the site.
After running the test, which takes about a minute, the results are delivered with a screenshot showing how Google sees the page on a mobile device. The tool provides information on the problems and errors found, which should be corrected to make the use of the website more comfortable.
You can find a lot of mobile SEO optimization tips in the rest of the Google Search Console sections as well. Using other tools available on the platform, it is possible, among others:
analyzing traffic on the website,
receiving notifications from Google,
obtaining information on defective links on the website,
generating and checking robots.txt file.
The Google Analytics tool will also help in analyzing traffic statistics on the website, also in the version for mobile devices. There is a lot of information in the 'mobile traffic' tab about how many visitors use the site from mobile devices. Familiarizing yourself with them allows you to draw conclusions whether the actions taken so far have brought the expected results. Based on the data provided by Google Analytics, you can also decide what should be done to make it easier for users to browse the site in the mobile version.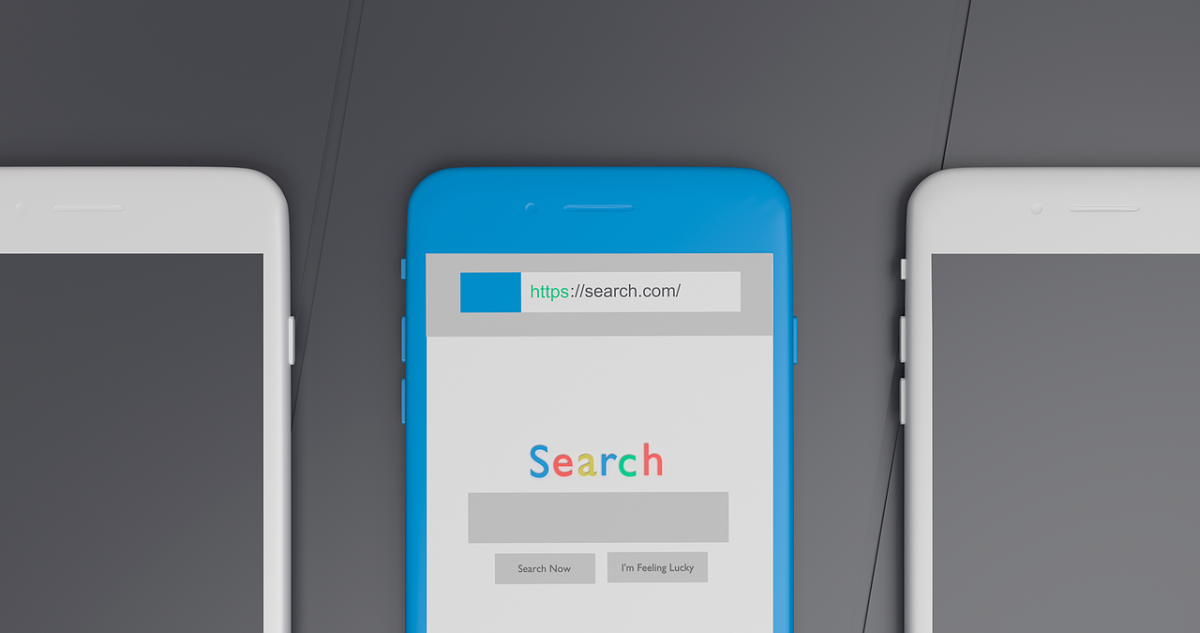 Additional activities important for SEO for mobile websites
In order for the website to be clearly visible in the search results, mobile SEO optimization should be carried out with important details in mind. Examples include page titles and meta descriptions displayed in mobile search results. The length of these elements should be properly adjusted so that they convey the most important information and are not truncated by Google. You should also consider creating a mobile sitemap and then adding it to Search Console. This allows you to track the indexation effectiveness of specific sections of your website, and even find issues that have not yet been noticed.
You should also remember about Local SEO activities. Users very often use the mobile search engine to quickly find a nearby restaurant, free parking lot or a hairdressing salon. When determining search results, Google takes into account the current location of the user of the mobile device. Thus, while staying in a specific town, websites of companies operating in the vicinity are suggested.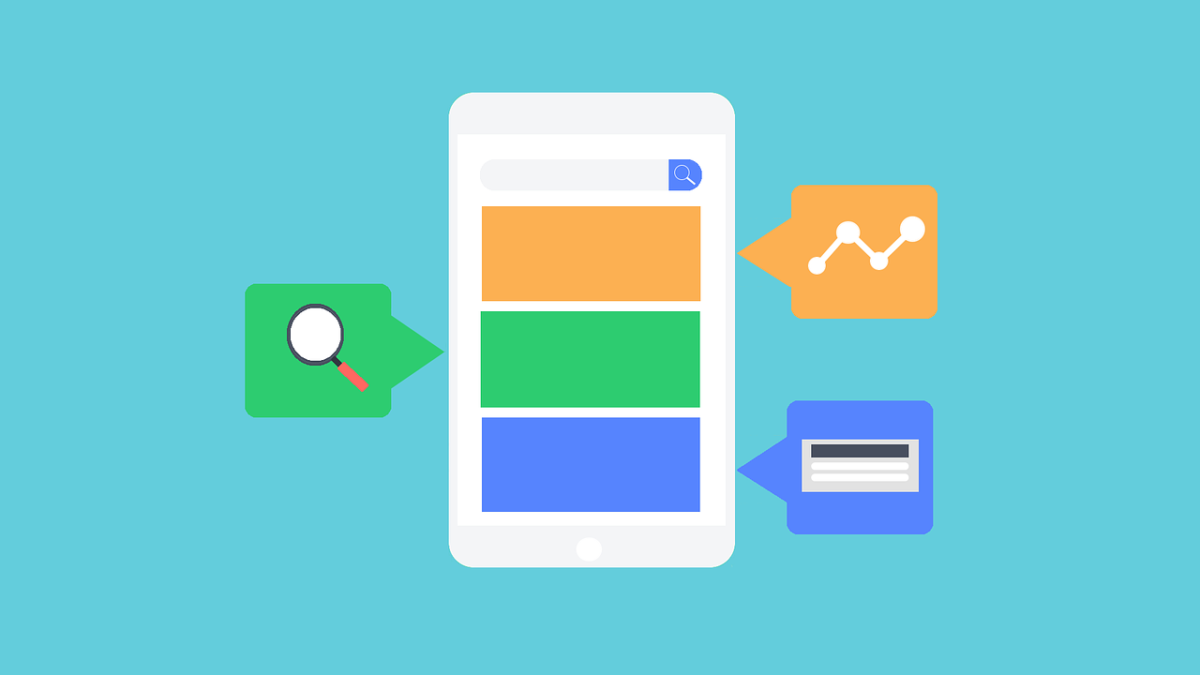 Statistics prove that mobile devices are increasingly used to browse websites. Taking care of mobile SEO is therefore a must to make your website user-friendly. The mobile version of the website is as important as the desktop version, and even more important given the position of Google. Although a website without it will not be completely removed from the index, it will negatively affect its positioning in the ranking.
Appropriate website structure, errors on the page, correct URL addresses – such issues significantly affect the effectiveness of positioning, therefore the skillful creation of redirects on the website should be one of the important elements of the positioning strategy. However, you should remember about moderation – the lack of redirects is a serious problem, but their excess can also weaken the website. Correctness and optimization of implementation are important in developing User Experience. The smoother, more convenient and easier a given user browses a website, the more time he or she will spend on it and the more likely to return to it. Redirects affect not only website traffic, but conversion as well. Consider online stores – each time a potential customer encounters a 404 error, the chances of it being that he will decide to continue browsing the assortment and the final transaction. It is worth regularly monitoring the operation of the website and checking if all redirects are functioning flawlessly, then we increase our chances of quickly detecting any errors and fixing them before it has a negative impact on the operation and effectiveness of the website.
---
#1 SEO Company in Dubai | Best SEO Agency Dubai, UAE
---
Higher position in Google
You will receive tips on how to improve the position of your website in the search engine such as Bing and Google.
Technical analysis
We will evaluate your website in terms of basic technical parameters related to SEO. Marketing and SEO with Dubaiseo.net
Accessibility for Internet users
You will learn if your website works properly on mobile devices and if it loads quickly. Marketing and SEO with Dubaiseo.net
DubaiSeo.net – Are you looking for the best SEO company in Abu Dhabi and Dubai? you can have best experts for Google and Bing search engine optimization. We are marketing experts in terms of marketing, deliver premium SEO services for their clients in the United Arab Emirates.
Search engine optimization, Marketing, SEO in Dubai
Dubai SEO Team is the main Online Marketing Company in Dubai and generally speaking UAE. We are giving financially savvy and result arranged answers for our customers in Dubai, Abu Dhabi, Sharjah, Qatar, Oman, and so forth. Our high level and excellent web administrations make us recognized from our rivals in UAE market.
SEO in Dubai | Award-Winning SEO Agency in UAE
We have first rated seo agency in the UAE for SEO, PPC, Social Media, and we are Digital Marketing experts in our group who ensure that every one of the tasks are completed in Google, Facebook, Linkedin and an expert manner seo firm with center around further developed ROI for our customers in Dubai.
UAE SEO – website optimization – Positioning in Google and Bing
For 20+ years, Dubai SEO has been delivering superior visibility for websites in Google and Bing in the United Arab Emirates. You would know that Google is UAE's top search engine and we become reliable and experienced and the best SEO company in Dubai, UAE. We are also one of the fastest working Online Marketing agency in the United Arab Emirates. We provide high-end Search Engine Optimization, marketing and social media services in competitive price.
We will check if your website is correctly integrated with Facebook and Google Maps. Marketing and SEO with Dubaiseo.net
Get your free 30 minute strategy session with an experienced digital marketer from Dubai SEO company. Receive a free, no obligation quote!