Tips: Visit our store: You can order an SEO service from our company online, and we will start working on your website much faster. 
---
Fill out the form
and get a free quote!
GET A FREE QUOTE FOR SEO ACTIVITIES FOR YOUR BUSINESS
Leave us a contact to you, and we will call you back and present an offer tailored to the needs of your business.
---
Google Analytics is a tool that can turn out to be extremely helpful in developing your website, in positioning, optimization or UX work. However, if we have limited knowledge of its functionality, collecting data and reading it may find that we multiply questions instead of answers. When you are once again unsure whether your website is being visited by potential customers, or maybe it is Googlebots, where the bounce rate comes from, etc. – it's high time you learned something more about Google Analytics filtering. Why is it so important? How to use them correctly?
The basics of Google Analytics
If your site is brand new and you are just starting to work on it, start learning about the basic use of Google Analytics in order to be able to get the most out of this free and useful tool. Its special value is the ability to adapt it to your individual needs and create custom reports. Google Analytics collects data, including on how users find your website, how they browse it, who are your recipients (what is their age, gender, location, interests, etc.), what content is most interesting for them, how does conversion look like, etc. So you have a chance to get a lot of valuable information on how to increase the popularity and effectiveness of your website, and then use it in building an SEO strategy, marketing strategy, preparation of Google Ads campaigns, etc. The data obtained in this way is also able to show you the most important errors that you can fix through optimization measures. In addition, you can easily integrate Google Analytics with other helpful tools, such as Google Search Console. If all this sounds appealing to you, create your GA account, start the configuration and at the very beginning take care of proper filtering of data that will allow you to correctly interpret the statistics.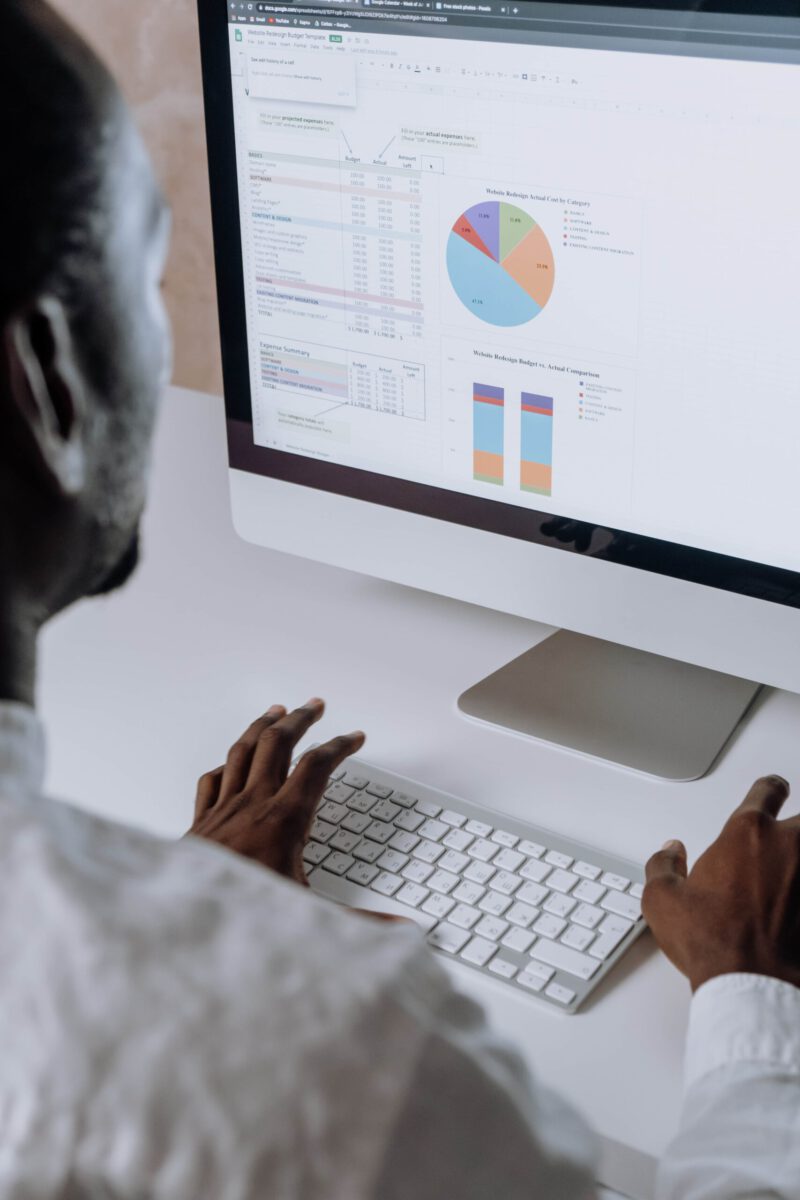 Why do you need to filter your data?
Google Analytics filtering is, as the name implies, simply restricting and modifying the data that is collected using this tool. Why should you include them? Such control is absolutely necessary if you want accurate, helpful, transparent data that will fully reflect the most important aspects of the website's operation. Skilful exclusion and segregation of information is a chance to avoid errors in statistics and its greater effectiveness. Take into account that Google Analytics will check every traffic on your website, and now consider whether information about each visitor will be useful to you. Well, data overload can be overwhelming and completely unnecessary. If you have concerns that filtering may adversely affect diagnostics – no worries, correct,
How and what data to filter?
So what does Google Analytics support for filtering look like? What solutions should you pay special attention to?
You can implement specific filters from within the account (and then apply them to multiple views) or from the data view (and apply them only to the selected one). In the first case, all you need to do is log in to the platform, select the "Administration" page, and then the account on which you want to create a specific filter. The next step: in the "Account" column, select "All filters" and the "+ Add filter" button, then choose a specific one from the predefined types or create a custom filter – save the changes and you're done. Implementation from the view level is even simpler.
If you are adding filters for the first time, it is definitely worth considering, among others:
internal traffic exclusion – that is, simply ignoring traffic to your site from the corporate network. It is obvious that, as the owner of a given website, you constantly check something, change, add, your visits are frequent and regular, so it makes no sense for them to become part of the analytical data. If you permanently cooperate with an SEO agency, marketing agency, copywriter etc., you should also exclude their IP addresses;
exclusion of traffic from spammer domains – when creating specific reports, e.g. about traffic from referring websites, you may notice suspicious descriptions of pages with a string of strange characters, these are most likely signs of SPAM, which you can exclude by creating an appropriate type of filter;
exclusion of Googlebot traffic – your website is regularly visited by bots that analyze and then index the content of your website in order to properly evaluate it in accordance with Google's ranking factors, you must also exclude this type of traffic if you want precise analytics;
filtering by geographic categories – helpful if, for example, you run an online store and your offer is available only in a given country or province, GA then allows you to limit the data to selected geographic regions.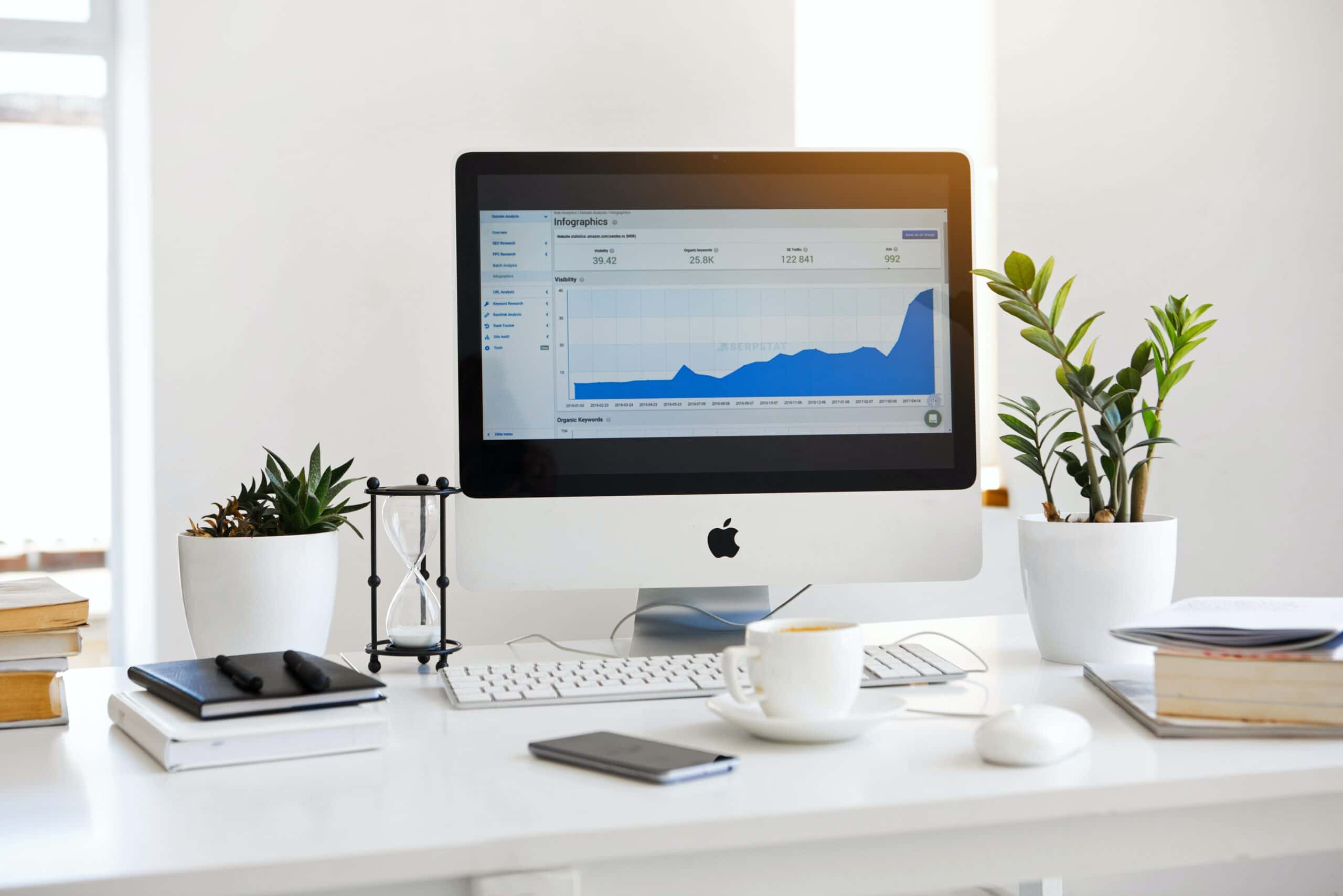 Creating a marketing strategy based on data from Google Analytics
The filtering capabilities of Google Analytics are extensive, they allow the use of non-standard solutions, so after introducing basic restrictions and modifications, it is worth considering what else can be considered to get the most useful reports. Strategic filtering is the foundation of your marketing strategy's success. If you gain specific knowledge about traffic sources, your target audience, their habits, expectations and needs, strengths and weaknesses of your website, you will easily develop an effective action plan for the promotion and advertising of your website. Your return on investment in Google Ads will obviously increase as you set up your campaigns more easily and efficiently. Social media activities will also prove to be more accurate,
This is only part of the profits you can get by being involved in correct analytics. Remember that any strategy you implement should be based on data that is reliable and reliable, hence the need to check, filter and segregate them – do not underestimate these issues.
Appropriate website structure, errors on the page, correct URL addresses – such issues significantly affect the effectiveness of positioning, therefore the skillful creation of redirects on the website should be one of the important elements of the positioning strategy. However, you should remember about moderation – the lack of redirects is a serious problem, but their excess can also weaken the website. Correctness and optimization of implementation are important in developing User Experience. The smoother, more convenient and easier a given user browses a website, the more time he or she will spend on it and the more likely to return to it. Redirects affect not only website traffic, but conversion as well. Consider online stores – each time a potential customer encounters a 404 error, the chances of it being that he will decide to continue browsing the assortment and the final transaction. It is worth regularly monitoring the operation of the website and checking if all redirects are functioning flawlessly, then we increase our chances of quickly detecting any errors and fixing them before it has a negative impact on the operation and effectiveness of the website.
---
#1 SEO Company in Dubai | Best SEO Agency Dubai, UAE
---
Higher position in Google
You will receive tips on how to improve the position of your website in the search engine such as Bing and Google.
Technical analysis
We will evaluate your website in terms of basic technical parameters related to SEO. Marketing and SEO with Dubaiseo.net
Accessibility for Internet users
You will learn if your website works properly on mobile devices and if it loads quickly. Marketing and SEO with Dubaiseo.net
DubaiSeo.net – Are you looking for the best SEO company in Abu Dhabi and Dubai? you can have best experts for Google and Bing search engine optimization. We are marketing experts in terms of marketing, deliver premium SEO services for their clients in the United Arab Emirates.
Search engine optimization, Marketing, SEO in Dubai
Dubai SEO Team is the main Online Marketing Company in Dubai and generally speaking UAE. We are giving financially savvy and result arranged answers for our customers in Dubai, Abu Dhabi, Sharjah, Qatar, Oman, and so forth. Our high level and excellent web administrations make us recognized from our rivals in UAE market.
SEO in Dubai | Award-Winning SEO Agency in UAE
We have first rated seo agency in the UAE for SEO, PPC, Social Media, and we are Digital Marketing experts in our group who ensure that every one of the tasks are completed in Google, Facebook, Linkedin and an expert manner seo firm with center around further developed ROI for our customers in Dubai.
UAE SEO – website optimization – Positioning in Google and Bing
For 20+ years, Dubai SEO has been delivering superior visibility for websites in Google and Bing in the United Arab Emirates. You would know that Google is UAE's top search engine and we become reliable and experienced and the best SEO company in Dubai, UAE. We are also one of the fastest working Online Marketing agency in the United Arab Emirates. We provide high-end Search Engine Optimization, marketing and social media services in competitive price.
We will check if your website is correctly integrated with Facebook and Google Maps. Marketing and SEO with Dubaiseo.net
Get your free 30 minute strategy session with an experienced digital marketer from Dubai SEO company. Receive a free, no obligation quote!