Tips: Visit our store: You can order an SEO service from our company online, and we will start working on your website much faster. 
---
Fill out the form
and get a free quote!
GET A FREE QUOTE FOR SEO ACTIVITIES FOR YOUR BUSINESS
Leave us a contact to you, and we will call you back and present an offer tailored to the needs of your business.
---
The content on the website was once underestimated. Now more and more people are realizing how many benefits it can bring. Not only for SEO, but also for the sale itself. The high quality of unique content has a multidimensional effect – it affects the position, visibility, conversion, image, but above all, potential customers. Good content on the website is a very important element of positioning – one of many, but without it it is impossible to achieve high positions in Google. Find out more about what content should be on your website and how to check if it is of the right quality.
Good content on the website that is profitable
There are many different kinds of texts on every website. They are designed not only to fill the page, but also to contribute to greater conversion. It seems that it is best to choose one type of content and invest in it. No, content variety is also important. You cannot fill in only one subpage and leave the rest blank. This won't be good for your position on Google, but it will also look "unfinished". It is definitely worth providing a variety of content on the website and ensuring its quality. So you should fill the page with texts that bring profits, but some of them won't work right away. What content is profitable?
This should be broken down into direct and indirect profits. As for the types of content that can directly affect more earnings, these are: product descriptions, advertising and offer content, and sales content. On the other hand, indirect profit is brought by: blog texts, category descriptions, meta descriptions, alt graphics, sponsored texts (posted on external websites).
Product descriptions
Product descriptions give information about the things you sell, but can also be designed to encourage buying. Sometimes it is the content that makes the customer ultimately decide to buy in a specific store. Therefore, product descriptions must be created for the client, but also for SEO – because they have power not only in terms of conversion, but also visibility itself. So, product descriptions work for sale, and directly and indirectly, as they build visibility.
Advertising, offer and sales content
These are texts designed to sell. They are focused on acquiring customers and written in a specific language. It is also worth adjusting them to the SEO strategy. However, their greatest strength is the way they are designed. Language of values, constructing sentences, encouraging and showing advantages – they must have all these elements and prove the value of investing in your products or services.
Category descriptions
Few customers read the descriptions of the categories. They are more interested in content that describes specific products that interest them. Therefore, category descriptions must be perfectly structured for SEO. This does not mean that they should not be written for works. They must also be constructed for the recipient, because some potential customers will, however, become familiar with them.
Blog content
Blog texts have enormous power. They do not work directly, but they are part of both SEO and image strategies. By creating substantive, interesting blog articles, you attract users. You increase trust in your brand and create an image of an expert. Thanks to this, users will be more likely to trust you and spend money with you. Moreover, a blog gives a lot for positioning.
Meta descriptions, alt graphics
These are texts that are part of SEO optimization. It is worth taking care of them, some of them, such as meta title or description, are also visible to recipients from the level of the Google search engine.
Sponsored texts
It is content that is placed on external websites and constitutes unobtrusive advertising. There are many types of them, so it's worth taking care of the variety. In addition to redirecting traffic to you and creating an ad, they have one more advantage – linking. Links to your website are one of the elements of off-site SEO.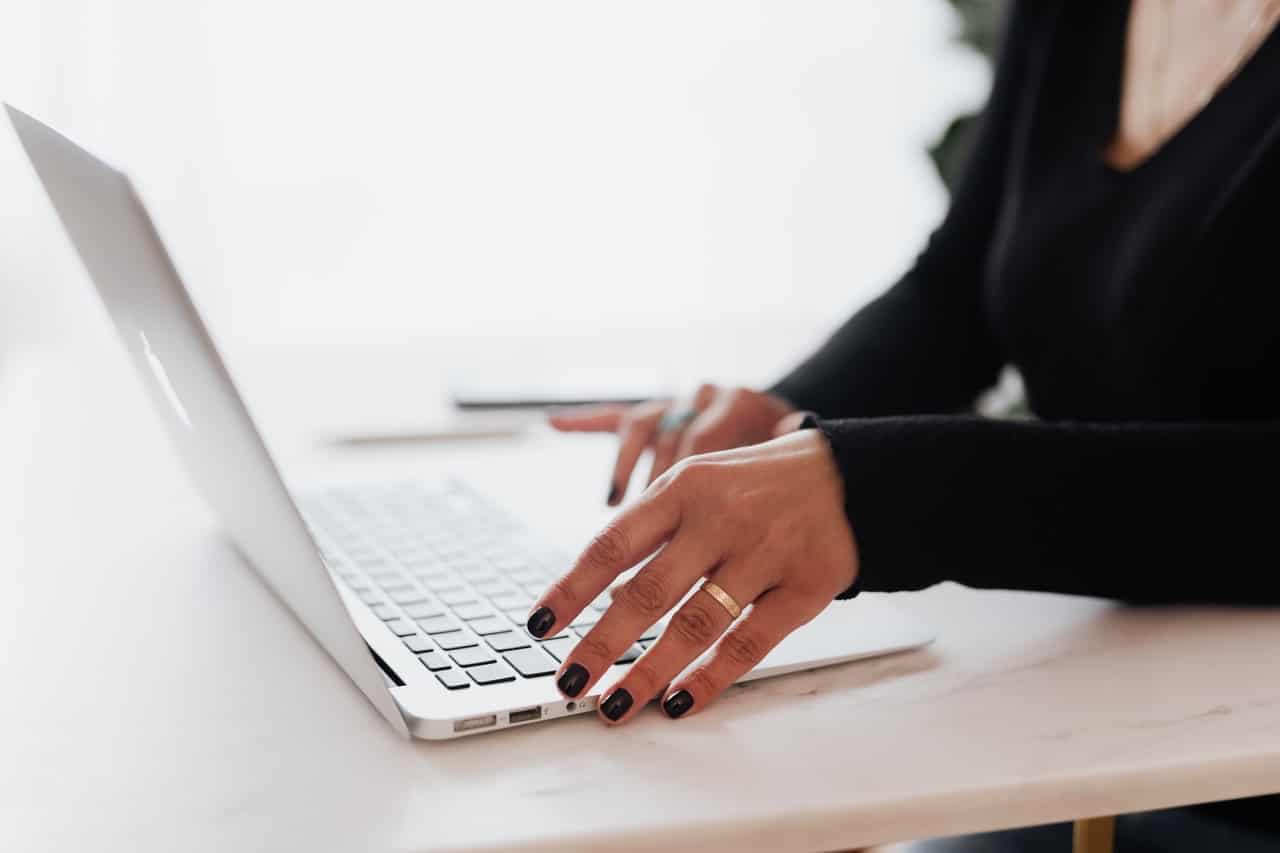 How to check if the content is good?
There are several elements that should be taken into account when verifying the quality of the content. The first is uniqueness – texts cannot be copied. In addition, they must be linguistically correct, but also in line with the SEO guidelines created by positioners. It is also worth checking if they are written in a language adapted to the target group and have the appropriate character due to the type. It is also important that they are factually correct. Good content on the website is one that is adapted to the audience, industry, user, and SEO principles. It has to meet many requirements. Creating content that meets these criteria is not an easy art, it requires knowledge and skills.
How to create good content on the website?
Creating valuable content is not easy. The texts should be adapted to SEO, write them correctly, substantively and in such a way that they encourage not only to read, but also to use the offer. Writing content for a website is a multi-stage process and it's best to leave it to professionals. If you want to write some of the content yourself, for example for a blog, make sure that it is checked and optimized for SEO. Many professional agencies agree to create content for the website, and some of them (written by the business owner) to linguistically improve and optimize for SEO. However, you should definitely not create texts solely on your own.
Agencies have a team of employees – copywriters and SEO specialists, who in cooperation create text guidelines and write them in such a way that they meet specific requirements. Therefore, it is definitely worth deciding to cooperate with agencies that optimize the website, but also care about high-quality content.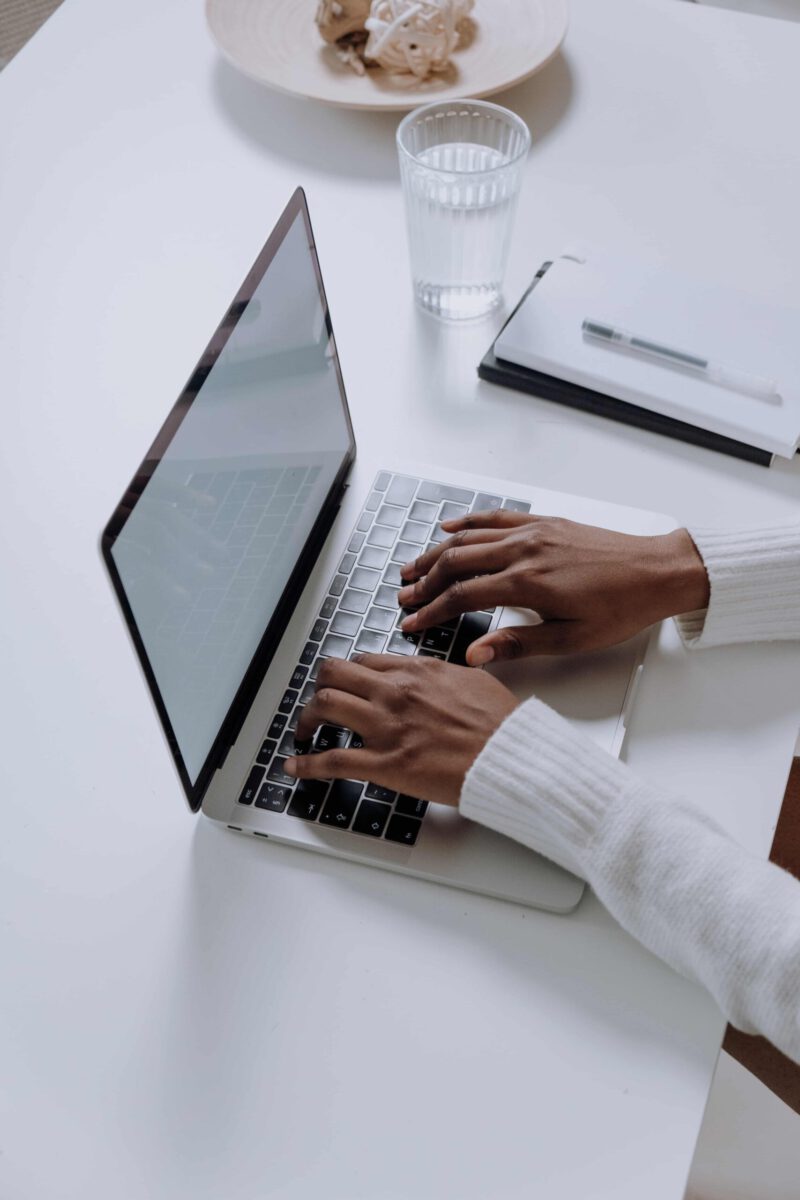 Good content on the website and SXO
SXO is SEO and UX, i.e. building visibility and influencing a good user experience. Can you also do it with text? Yes! All content should be relevant to SXO. How does it happend? First, SEO guidelines are created: it selects keywords, matches headers, but also accompanying additional content – in the case of product descriptions, it will be MT and MD. Content must be optimized for SEO. But how do you improve the user experience? For example, by creating shorter paragraphs – this makes it easier to read. Another issue should be choosing the phrases and style, as well as the type of narration. The text adjusted to the UX satisfies the recipient, so it answers his questions, encourages him to read and take advantage of the offer and makes the user want to read other content. The nature of UX content must also be developed depending on the type of text. The blog text will look different than the product description. Professional copywriters know how to do it and are able to perfectly create content that meets the principles of SXO.
Appropriate website structure, errors on the page, correct URL addresses – such issues significantly affect the effectiveness of positioning, therefore the skillful creation of redirects on the website should be one of the important elements of the positioning strategy. However, you should remember about moderation – the lack of redirects is a serious problem, but their excess can also weaken the website. Correctness and optimization of implementation are important in developing User Experience. The smoother, more convenient and easier a given user browses a website, the more time he or she will spend on it and the more likely to return to it. Redirects affect not only website traffic, but conversion as well. Consider online stores – each time a potential customer encounters a 404 error, the chances of it being that he will decide to continue browsing the assortment and the final transaction. It is worth regularly monitoring the operation of the website and checking if all redirects are functioning flawlessly, then we increase our chances of quickly detecting any errors and fixing them before it has a negative impact on the operation and effectiveness of the website.
---
#1 SEO Company in Dubai | Best SEO Agency Dubai, UAE
---
Higher position in Google
You will receive tips on how to improve the position of your website in the search engine such as Bing and Google.
Technical analysis
We will evaluate your website in terms of basic technical parameters related to SEO. Marketing and SEO with Dubaiseo.net
Accessibility for Internet users
You will learn if your website works properly on mobile devices and if it loads quickly. Marketing and SEO with Dubaiseo.net
DubaiSeo.net – Are you looking for the best SEO company in Abu Dhabi and Dubai? you can have best experts for Google and Bing search engine optimization. We are marketing experts in terms of marketing, deliver premium SEO services for their clients in the United Arab Emirates.
Search engine optimization, Marketing, SEO in Dubai
Dubai SEO Team is the main Online Marketing Company in Dubai and generally speaking UAE. We are giving financially savvy and result arranged answers for our customers in Dubai, Abu Dhabi, Sharjah, Qatar, Oman, and so forth. Our high level and excellent web administrations make us recognized from our rivals in UAE market.
SEO in Dubai | Award-Winning SEO Agency in UAE
We have first rated seo agency in the UAE for SEO, PPC, Social Media, and we are Digital Marketing experts in our group who ensure that every one of the tasks are completed in Google, Facebook, Linkedin and an expert manner seo firm with center around further developed ROI for our customers in Dubai.
UAE SEO – website optimization – Positioning in Google and Bing
For 20+ years, Dubai SEO has been delivering superior visibility for websites in Google and Bing in the United Arab Emirates. You would know that Google is UAE's top search engine and we become reliable and experienced and the best SEO company in Dubai, UAE. We are also one of the fastest working Online Marketing agency in the United Arab Emirates. We provide high-end Search Engine Optimization, marketing and social media services in competitive price.
We will check if your website is correctly integrated with Facebook and Google Maps. Marketing and SEO with Dubaiseo.net
Get your free 30 minute strategy session with an experienced digital marketer from Dubai SEO company. Receive a free, no obligation quote!