Tips: Visit our store: You can order an SEO service from our company online, and we will start working on your website much faster. 
---
Fill out the form
and get a free quote!
GET A FREE QUOTE FOR SEO ACTIVITIES FOR YOUR BUSINESS
Leave us a contact to you, and we will call you back and present an offer tailored to the needs of your business.
---
Stand out online – whether we operate as a smaller or larger company or are a freelancer – is a key factor in increasing our competitiveness. How we present ourselves in terms of business, how much we are able to effectively attract attention, tempt with our offer, convince the undecided depends, among other things, on the form of self-presentation. An individual online business card is often a pass to success – which one should you choose? Which one will give us the greatest recognition and will be most visible on the Internet?
Electronic business card – what is it?
That's what electronic business cardin general, it does not differ much from what is a business card in a commonly known, traditional form. Similarly to the paper version, also in this case we have one main goal: to conveniently and quickly establish contact with the widest possible group of potential customers, associates, investors and business partners. Only the form changes, this time we are dealing with a digital version – in this way, we present specific contact details, telephone number, website address, etc. in one place, which we can then conveniently send and share with selected people. Since the e-commerce industry is developing dynamically, websites such as LinkedIn have been created, and almost all those who operate on the Internet have their own websites, having an e-business card is a necessity, a dilemma remains – which one to choose and where to prepare it?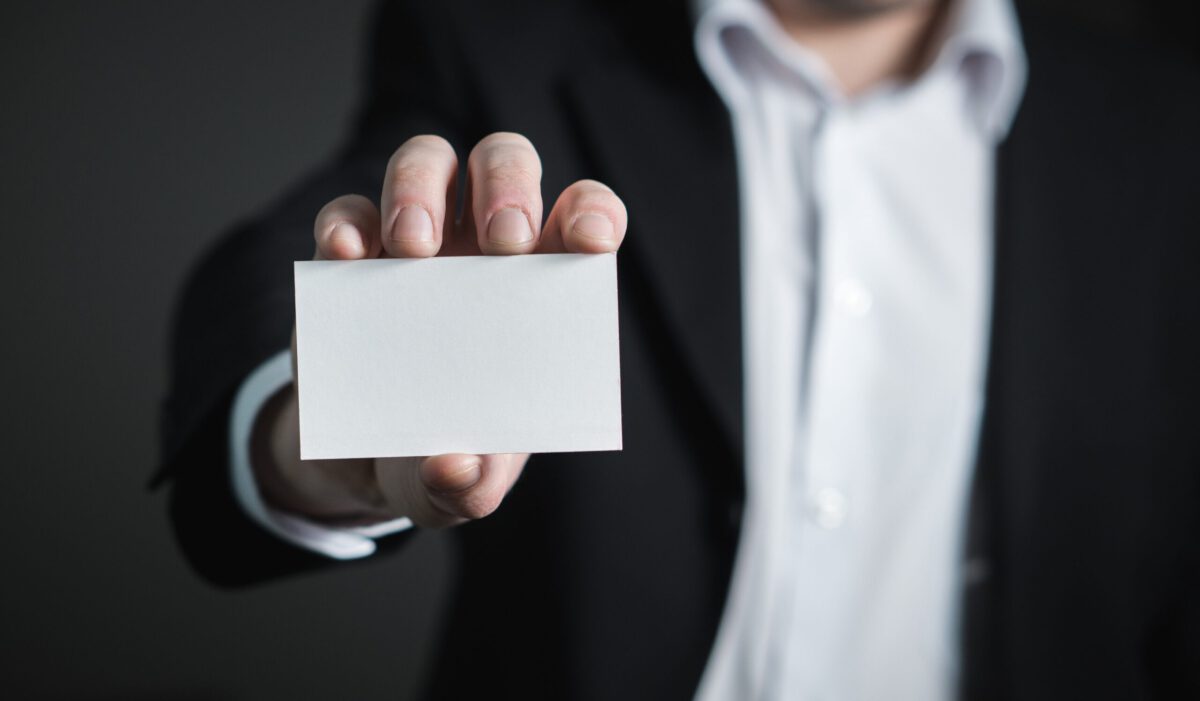 Online business card – in what form?
The range of possibilities for creating online business cards is hardly limited, there are still new, attractive solutions that we can use. What is worth paying attention to in particular? Among others, for such forms as:
PDF file for download – currently quite outdated form of a business card, why? Because it was replaced by other, more effective and convenient options. Perhaps it will work if we, as a freelancer, send it together with a portfolio and other documents, but it is difficult to assume that it will bring tangible results for a larger company.
business card creators – on the Internet you will find a lot of available tools to create visually interesting, digital business cards – eg Cardcloud, SnapDat, OneCard or Clinck. They are modern, inexpensive, can be easily sent using a smartphone, are obviously ecological, but they are less memorable and are sometimes quite unified (we can often choose from specific templates).
static website – in addition to basic data, it may contain a short description of the company's activities and its offer. It provides a fast, specific message, can be displayed on mobile devices, and can be freely shared by linking. Nevertheless, this option works rather for small businesses and freelancers that do not make major changes to the offer (changes to the content in a static page are quite complicated), otherwise it would require an additional website with extended information, which is unlikely to work.
business card in social networks – Facebook, Google My Business, LinkedIn etc. – company profiles without contact details are a serious mistake. Their absence lowers trust in the brand and raises doubts as to the professionalism of the company. A well-optimized listing – especially in Google My Business – can help a lot in online visibility and even attract new customers.
business card in catalogs and industry websites, company and industry catalogs – online NAP ( name, address, phone ) business cards should be included in a variety of websites and catalogs, but only those with high authority, proven, with appropriate reputation (uncertain ones can do more harm company than to help it). They allow for quick contact, are inexpensive, are a form of advertising and are important in effective link building.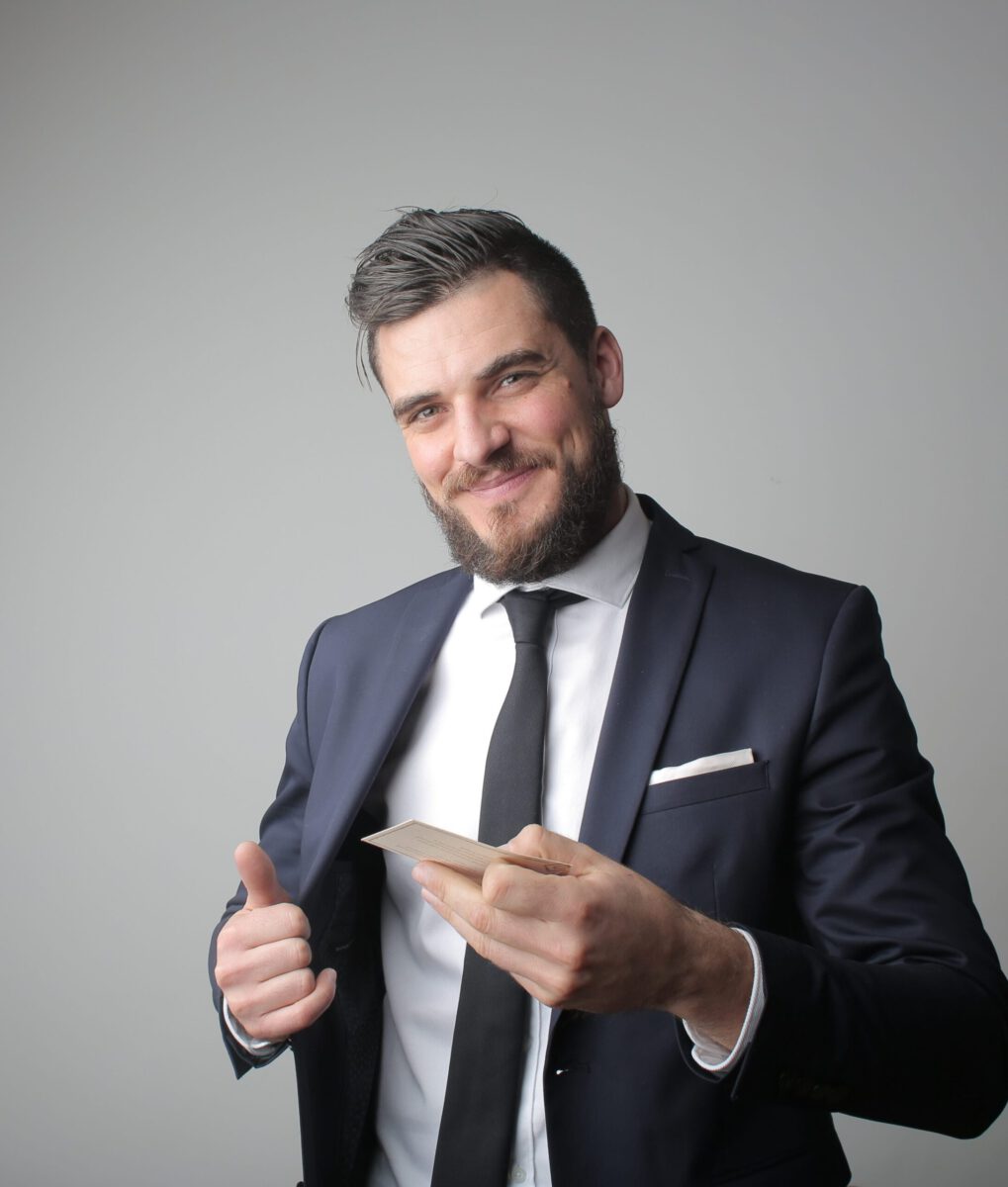 Business card and positioning
That's what electronic business cardin practice, it has a slightly wider dimension. A well-thought-out strategy for sharing basic company data can bring more profit than just facilitating contact and ensuring adequate credibility and trust. Business cards in social media, in selected catalogs or websites can significantly help in positioning due to the fact that they allow you to place natural, strong links to company websites, which improves their visibility in the Google search engine. Attention should be paid to the unification of the presented data, if necessary, also to their updating, of course – their accuracy. Local positioning is of particular importance, due to the widespread use of smartphones and tablets using geolocation. Hence, e.g. properly designed listings in Google My Business are great for increasing competitiveness on local markets. Conclusions? When choosing an electronic business card and the forms of its sharing, it is worth considering which of the solutions will not only be the most attractive and interesting, but also ensure the greatest efficiency.
Get your free 30 minute strategy session with an experienced digital marketer from Dubai SEO company. Receive a free, no obligation quote!