Tips: Visit our store: You can order an SEO service from our company online, and we will start working on your website much faster. 
---
Fill out the form
and get a free quote!
GET A FREE QUOTE FOR SEO ACTIVITIES FOR YOUR BUSINESS
Leave us a contact to you, and we will call you back and present an offer tailored to the needs of your business.
---
Developing your own online store and maximizing sales are things that require long-term efforts from us. Converting a small website into a profitable business is not a simple path from point a to point b. As specialists, we will encounter many adversities on our way, which will lead us to more and less revealing conclusions. We can use this fact to our advantage and become industry opinion leaders.
Why is it worth conducting industry talks about e-commerce?
Talks about e-commerce give us a chance to stand out in our industry. Creating a profitable business requires us not only to be good in our profession. In terms of promotion, the mere presence in various channels will not work. At best, imitating competition can bring us closer to fighting for the same audience. Conducting a discussion in the title is an effective way to take care of all stages of the sales funnel and strengthen your brand communication.
Before you start talking about your online store, you should make sure that your communication will bring the expected result and will not work against you. You can do this by following a few basic rules:
keep a healthy balance – do not overdo it both with talking about the product, but also do not avoid its topic when it is not required,
Before sharing the content, edit your message several times to adapt it to the nature of your recipients – try to avoid colloquial language,
leave only the essentials – get rid of adjectives, jargon and mismatched pictures,
Don't forget your call to action – a short sentence encouraging you to review the product will help ensure that your audience does not forget about a common communication goal.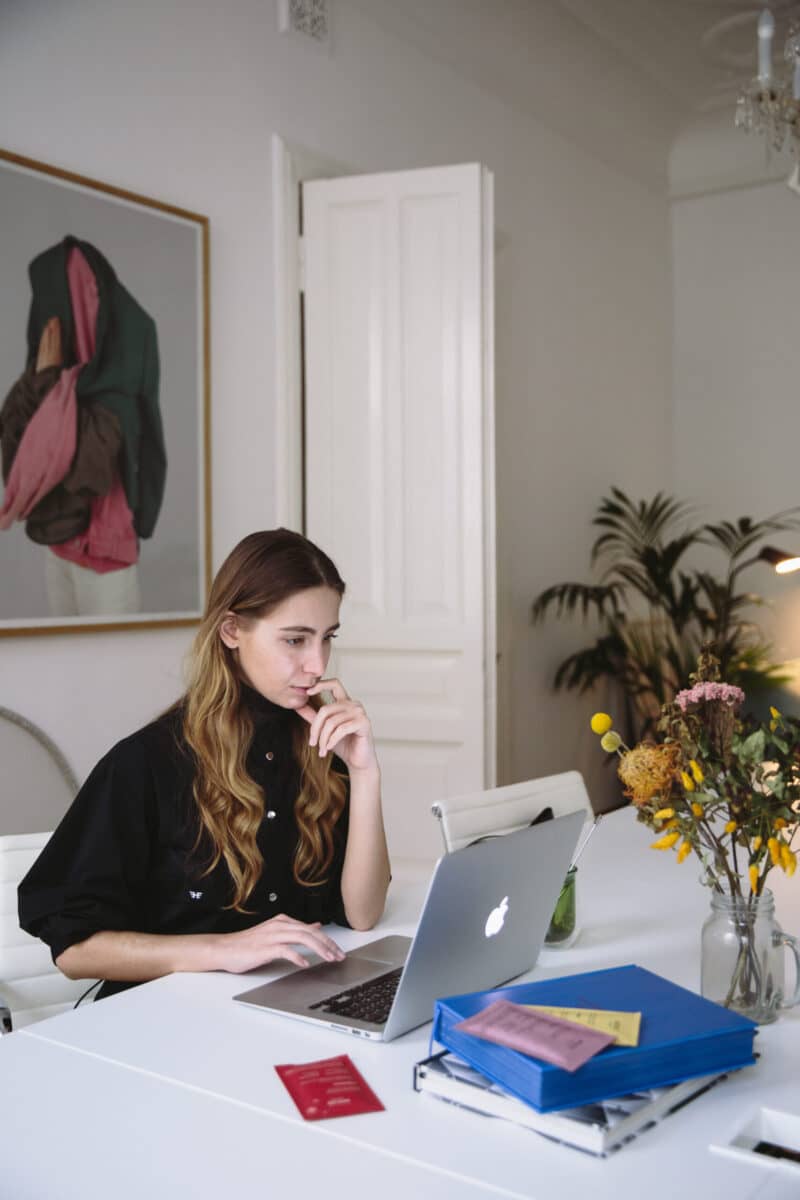 Ideas for selling online – what to talk about?
As e-commerce specialists, we should take care of our image not only from the sales side. Since we have a lot of opportunities to appear also in the business matter, it is worth sharing your thoughts with industry experts. There is a chance that at some point someone will pay you back and, as a result, the company will grow in strength on all levels.
Where to start to build a brand based on online discussion? At the beginning, we can share our ideas for online sales that we had the opportunity to test. There are practically no limits here and in this context you can find virtually everything that contributed to the increase in sales. Some ideas:
we have improved our product in terms of usability, visuals, etc.,
we motivated our employees to sell even more.
we have entered into a partnership or cooperation with a company or influencer,
we engaged our clients, e.g. through a competition that was in fact a gate for sale,
we based our sales on the unique history of the product or the unique feature of the offer.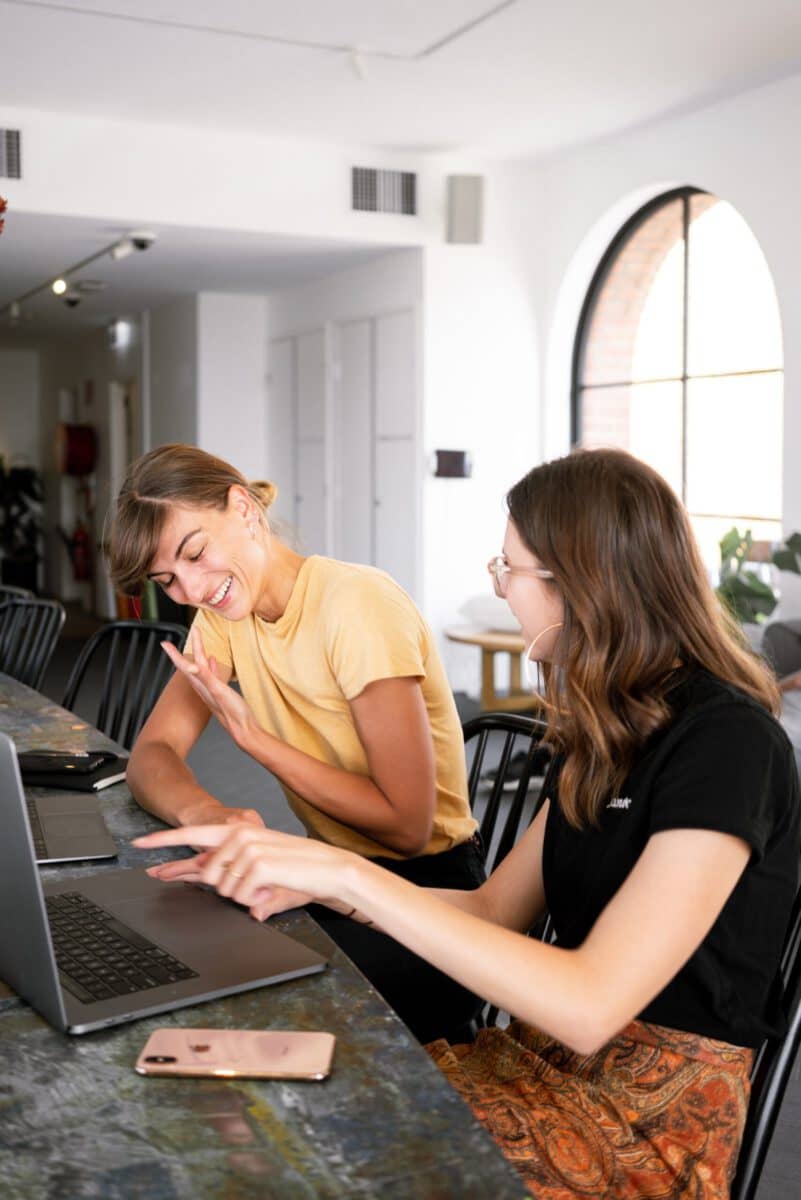 Where to talk about e-commerce?
You already know what you want to talk about, but you don't know where yet? It is best to conduct your conversations about e-commerce in places where statements are of a longer nature. Instagram or Snapchat are visited rather for entertainment, so the interest in our arguments will be much lower. We can, of course, post a short insta-story referring to the discussion on Facebook, but let's treat it as a secondary activity. Let's not forget about the offline world. Presenting yourself with a unique product and telling the brand's success story during the presentation can be easily transferred to the Internet. Where should we write?
LinkedIn
LinkedIn reigns supreme when it comes to talking about e-commerce. Setting up an account on this website is tantamount to starting business communication. Every message we share here goes to the account of the company we work for. In addition, there are several places with great potential for stimulating a dynamic discussion about your business. At the beginning, we can share an article that summarizes the history of the company. Later, we can go to a closed group to exchange thoughts on achievements and possible optimization. Ultimately, we have a chance to establish new contacts, which often turn into cooperation.
Facebook
The discussion on Facebook will not be as specialized as in the case of the leading LinkedIn. On the other hand, you can boast of your sales success here and push the sale of a given product or service even further. The information provided is worth supporting with statistics and positive customer reviews. If we operate in an industry where B2B sales are important, it will be an ideal place to acquire new leads. The advertising tools available on Facebook will allow you to share ideas for online sales in dozens of ways.
Blog
From time to time, our blog may mention or summarize a given period in terms of sales and ideas used. It is a particularly attractive method of promotion for independent entrepreneurs who would like to present the effectiveness of their activities to a smaller community.
Podcast
Thanks to podcasts, we can enter the world of industry opinion leaders and share our thoughts while exchanging views and experiences of several parties. In this way, we gain additional confirmation, which makes our conclusions look even more important.
Get your free 30 minute strategy session with an experienced digital marketer from Dubai SEO company. Receive a free, no obligation quote!