Tips: Visit our store: You can order an SEO service from our company online, and we will start working on your website much faster. 
---
Fill out the form
and get a free quote!
GET A FREE QUOTE FOR SEO ACTIVITIES FOR YOUR BUSINESS
Leave us a contact to you, and we will call you back and present an offer tailored to the needs of your business.
---
Cooperation with the person responsible for the visuals is not always satisfactory. Has your cooperation with a graphic designer always been based on the implementation of dozens of corrections, and in the end the final effect was unsatisfactory anyway? Wondering where exactly is the problem? Are you looking for the right graphic designer who will solve all problems and will always be a positive surprise with his work? It will be difficult for you to find the perfect visual person, but if you work on how you communicate with your coworker, your problems may be solved by themselves. This is how cooperation with a graphic designer should work.
How and where to choose a graphic designer?
Before you find a suitable collaborator, a certain question arises. How to choose a graphic designer? Is finding the right person difficult? Generally not, but you should always spend some time researching. Think about what exactly you need such a person for. Do you need to do a specific project (one-time cooperation) or are you looking for someone for longer (permanent cooperation)? When you answer this question, you will learn, in small steps, how to choose a graphic designer .
Full-time graphic designer
Employing a person full-time is a big responsibility. An entrepreneur proposing an employment contract wants to have an employee in his team who will contribute something valuable to the company for a long time. How to choose a full-time graphic designer ? Most often, offers posted on portals for job seekers are sufficient. Alternatively, if you have an extensive social media network, you can share a post saying you are looking for a new member for your team. Then collect CVs and cover letters and arrange candidates for meetings. Don't forget to browse the portfolio, which is very important in the case of graphic designers. Then you decide which schedule is best for you.
Freelancer graphic designer
You can also choose to work with a freelance graphic designer , a so-called freelancer who carries out orders for external companies. This solution is especially advantageous if you need one-time help on a specific project. For an appropriate fee, the specialist will devote his time and issue an invoice for the work done. You can also use the help of a freelancer on a regular basis, if you find that this form of cooperation with a graphic designer suits you. Freelancersit is best to look for special portals where job offers are placed. Specialists respond to them by presenting their portfolio, rate, duration of a specific project and the method of settlement. It is a very convenient and beneficial solution for both parties. Such portals include Useme, Oferia, and Freelanceria, among others.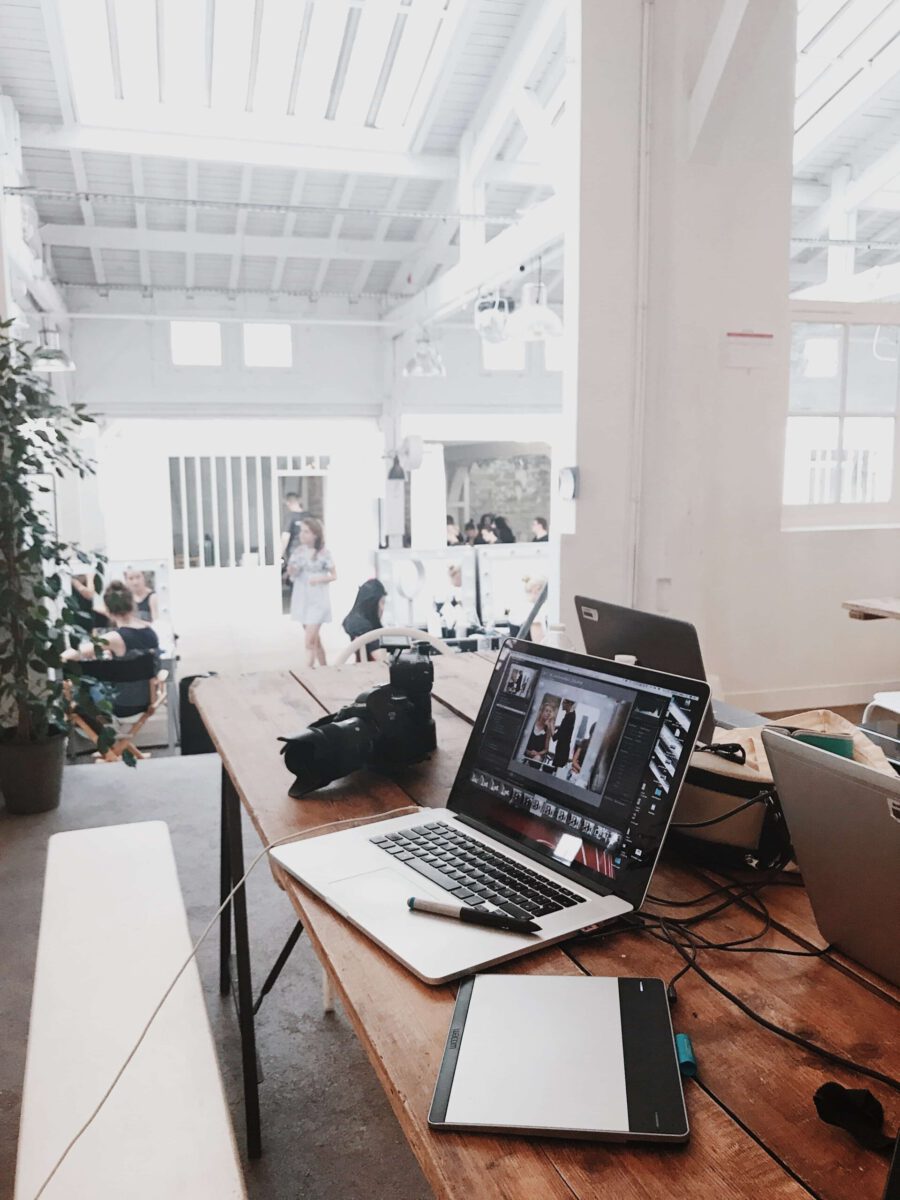 The course of cooperation with a graphic designer – mutual understanding
How to choose a graphic is already clear to you. When you find the right candidate, proper communication will be the key to success. Even the best graphic designer will not meet your expectations if you do not clearly define your requirements. The priority is mutual understanding and constant contact.
Brief
As a person ordering the work, prepare a complete brief where you can put all the information on how the project should look like. Be clear about all the details of the issue. Then the cooperation with the graphic designer will be much more pleasant and who knows, maybe the first version of the work will be the final one? Preparing a brief is most often associated with freelancers . You can prepare a comprehensive collection of information about the project for any employee, even full-time employees. Then your team members get to know exactly what tasks they have to perform.
Feedback
When working with a graphic designer, ask for feedback . Is all information contained in the brief clear? Or maybe an issue requires discussion? It is also a very important stage of cooperation, significantly accelerating the work process. If the design prepared by the graphic designer is extensive, you can ask for feedback on a regular basis to monitor the progress. Then the implementation of any corrections will be much easier and less invasive.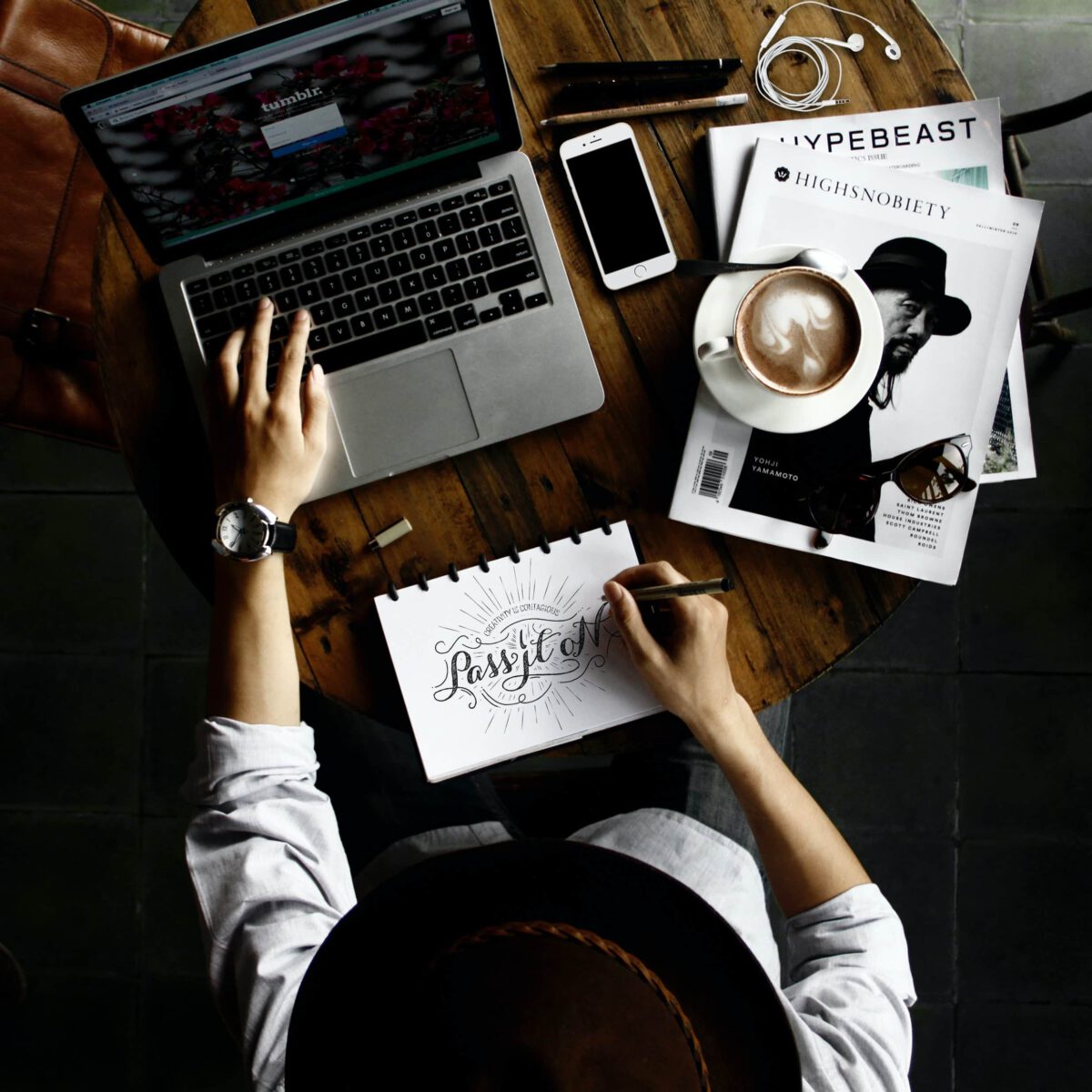 What schedule will be the best?
Is there any way to find out which artist will be the best? Unfortunately not, unless you have the gift of clairvoyance! However, you can prepare some guidelines that you will follow during the recruitment. What specifically? It depends only on you. Here are some examples:
Matching to your project – a graphic designer should complement your team with his way of working. Then the new employee will find himself in the new environment much easier, and the tasks performed will satisfy you.
Flexibility – if you are wondering what schedule will be the best in the case of a full-time job, it is best to find a person as flexible as possible. Creativity alone is not enough. If the employee responsible for the visuals continues to stick to one style, over time the design will become boring and repetitive.
Portfolio and experience – a graphic designer is a profession where experience is important, but plays a supporting role. Employers draw the greatest attention to the portfolio and sample jobs. What schedule will be the best? One that can work wonders, and not only has completed sections in the CV.
When you prepare all the guidelines and you won't find the best graphic artist based on them, you will find the right person over time. Then remember about valuable briefs and feedback. Communication and mutual understanding will make the visuals prepared by the new employee match your expectations from the very beginning.
Get your free 30 minute strategy session with an experienced digital marketer from Dubai SEO company. Receive a free, no obligation quote!